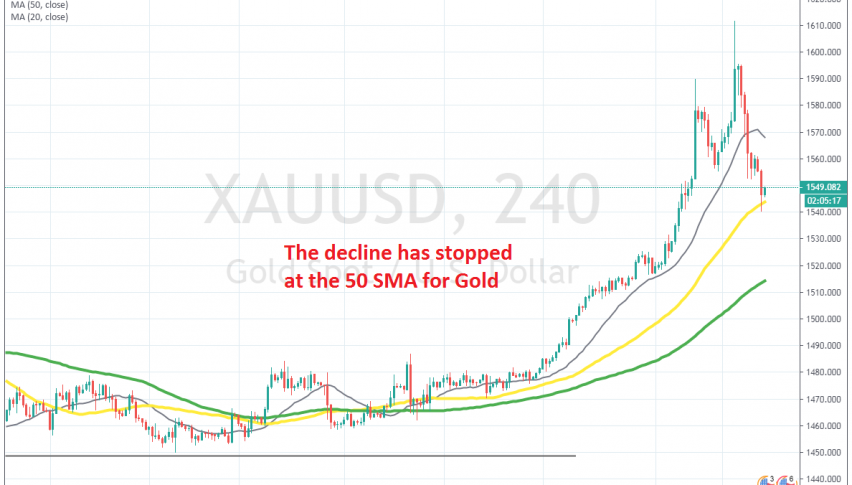 Gold Finds Support at the H4 After the Swift Reversal Yesterday
GOLD has been bullish for more than a year, with the global economy deteriorating and the trade war escalating. At the end of December we saw another surge higher due to year-end cash flows and a run for safety, just in case, which turned out to be a smart move.
Geopolitical tensions increased again after the US killed Iran's Solemani and we saw another surge higher this year. yesterday Gold made another climb higher after Iran retaliated by attacking a couple of US bases in Iran. That spiked fears of another war, but there was no follow through.
The US said there were no casualties and the sentiment improved. Safe havens retreated lower and Gold slipped lower, breaking below the 20 SMA (grey) on the H4 chart. But, it seems like it is finding support at the 50 SMA (yellow) right now. The price has bounced around $10 higher off that moving average, so the 50 SMA has stopped the decline for now.
This might be a good chance to go long from the 50 SMA, since the global economy is not going to improve any time soon and the Phase One deal between US and China is not offering much. But, markets are trading the risk sentiment and the geopolitical tensions now, so everything has become a bit harder to trade.