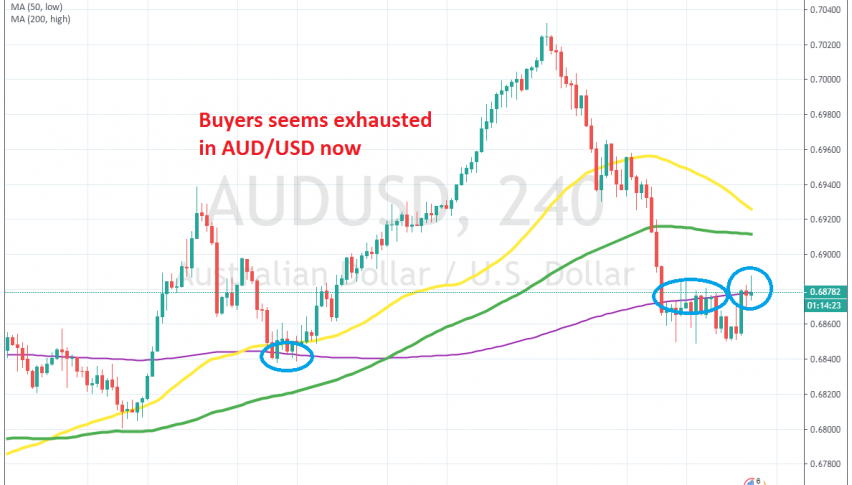 Shorting the Retrace in AUD/USD
AUD/USD has been bullish since October, but the bullish momentum picked up further pace in December for a number of reasons. US ISM report showed that manufacturing activity fell deeper in contraction instead of improving, the US-China Phase One deal improved the sentiment for risk assets such as commodity Dollars and the year-end cash flows were going against the USD, thus sending this pair higher.
But, the bullish trend seems to have ended now. The year-end cash flows ended on December 31 and since then this pair has been retreating lower. The tensions between US and Iran have hurt the sentiment as well,which is hurting risk currencies in return.
But, we are seeing a retrace higher today . The price has climbed around 35 pips from the lows, but the retrace higher seems complete now. AUD/USD is trading around 200 SMA (purple) and seems like buyers are exhausted now, missing strength to push higher. Besides that, the odds that the RBA cuts interest rates in the next meeting are 50/50, so the bearish momentum should continue in this pair, hence the sell signal a while ago.