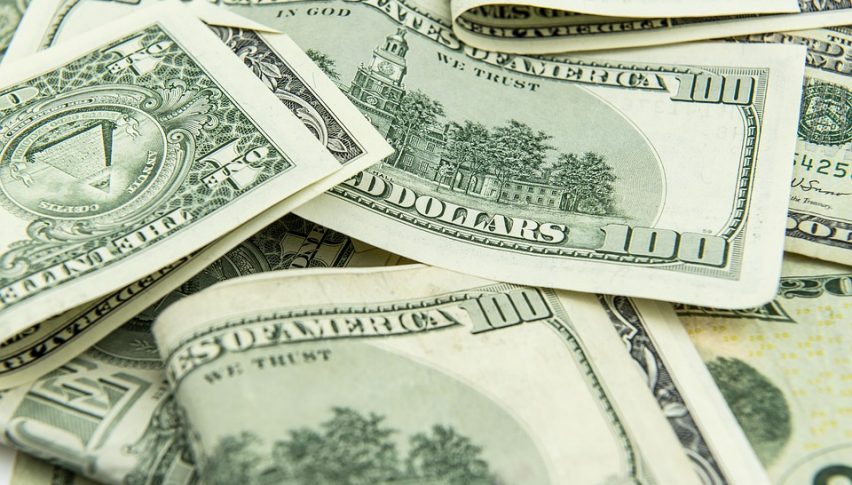 USD Index Tightens Near 97.000
March USD Index futures are picking up where they left off last Friday. Values have entered heavy rotation near the 97.000 handle. Expanding trading ranges vs the Euro, GBP, Swiss franc and Japanese yen have defined the session for the Greenback. However, performance is mixed across the board, thus the consolidation in the USD Index. For the time being, currency players are in no hurry to take a side toward the USD for this week's trade.
Although today is a relatively quiet news day on the forex, things are due to heat up Tuesday morning. U.S CPI (Dec.) and Core CPI (Dec.) reports are due out during the pre-market. CPI is expected to come in unchanged at 0.2%. Lagging inflation has been a major concern of the FED for the past several years; given the strong American holiday retail season, CPI may be in a good position to outperform expectations.
Let's take a look at the daily technicals for March USD Index futures and see if we can figure out which direction this market may be heading in the short-term.
March USD Index Enters Rotation Near 97.000
For a decent portion of 2019, the 97.000 handle was the key level for the USD Index. Now, it looks like this area is back with a vengeance and traders are non-committal.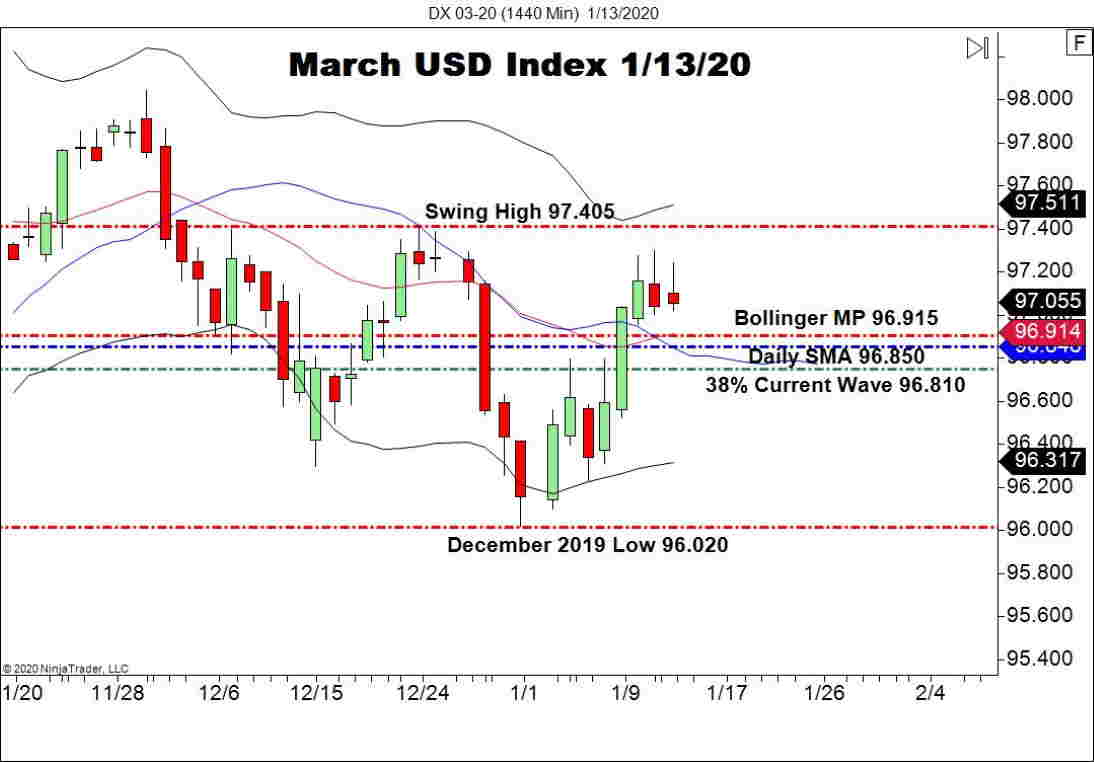 Here are a few levels to watch as the trading week unfolds:
Resistance(1): Swing High, 97.405

Support(1): Bollinger MP, 96.915

Support(2): Daily SMA, 96.850
Overview: At this juncture, it appears that the March USD Index is happy to rotate around 97.000. Given today's lack of market drivers, this market is very likely to stand pat until tomorrow's CPI report.
One of the great things about active trading is that there is always something about to happen. No doubt about it, the action today is slow. However, be on the watch for volatility to pick up over the coming 24 hours. Tomorrow's CPI report is much anticipated; if it comes in significantly above or below expectations, the USD Index is likely to post a rapid directional move.