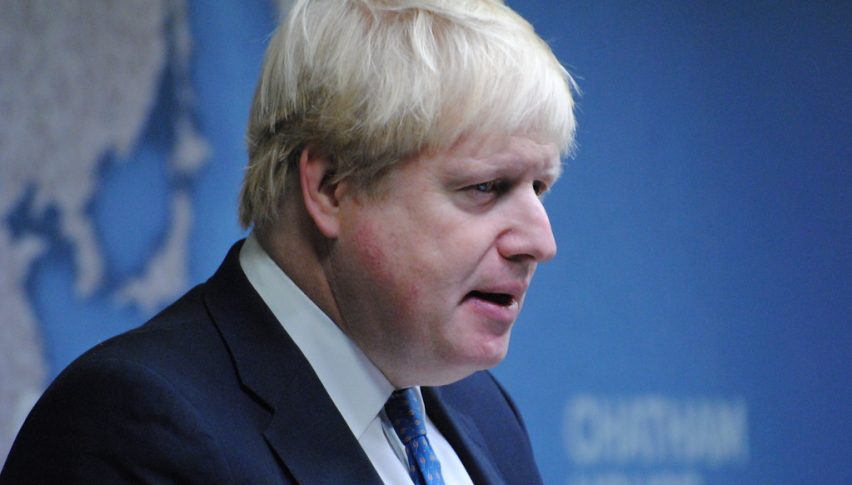 BoJo Confident to Get A Trade Deal by the End of This Year
UK Prime minister Boris Johnson got a Brexit deal from the EU in October last year, which was turned down by the previous UK Parliament. But, he won a strong majority in December elections which means that his Brexit deal is going through.
But, that means nothing if the UK doesn't reach a trade deal wit the EU by the end of the year; if they don't then there will be a hard Brexit, which is what most market participants feared from the beginning. Although, BoJo is sounding confident about a trade deal now. He made some comments earlier:
We are very likely to get a comprehensive EU trade deal by year-end
We always have to budget for a complete failure of common sense
We are going to lead the cause of global free trade
Johnson also made a couple of comments on Scotland, since Sturgeon is trying to get the support for another independence referendum on Scotland, several years after the previous one failed.
Boris Johnson writes to Nicola Sturgeon to rule out a second Scottish independence referendum
UK prime minister, Boris Johnson, says another referendum would continue political stagnation in Scotland
GBP/USD jumped higher on his comments about a trade deal with the EU by the end of the year. Although, that's more wishful thinking. It will be hard to reach a deal in a year, considering that it took Canada 7 years to get a deal done. But, there are hopes because the EU can use the Canadian deal or the Norwegian one as a template, which would cut a lot of time and save energy.