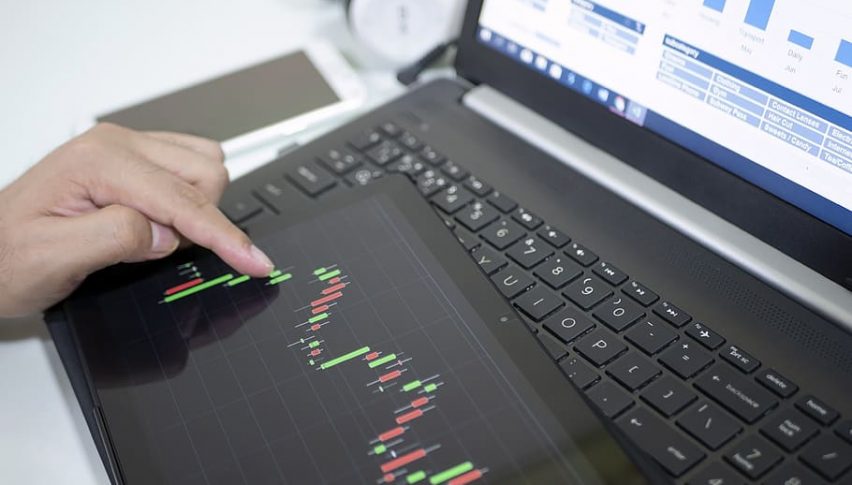 Forex Signals US Session Brief, Jan 14 – Quiet markets As We Await Phase One Deal to Be Signed
Markets have quietened down again now, after the panic at the beginning of this year, following the Killing of Iran's Soleimani and the retaliation from Iran, which attacked some US military bases in Iraq. Fears of another war in the middle East increased, with certain people pointing to WW3. But, the US didn't follow through on the attacks, so the situation has de-escalated now and markets have quietened down. Another reason for this is the Phase One deal which will be signed in Washington tomorrow by US and Chinese officials.
Today, the US inflation report was released, but that did nothing to get markets going. Inflation looks OK from the numbers, while wages came in pretty weak, although no reaction in markets. Gold traded mostly sideways today after declining for several days, as did the rest of the markets. The GBP tried to turn bullish after comments from Boris Johnson that he will get a trade deal with the EU before the end of the year, but that's a long shot and the GBP doesn't have any reasons to do so, after the BOE is turning dovish now and is expected to cut interest rates.
The European Session
Trade War Is Not Over, Says China – The Phase One deal will be signed tomorrow, but China remains cautious, saying that "the trade war is not over yet". US-China Phase One trade deal signing is "just the first round of a game".


"We must bear in mind that the trade war is not over yet – the US hasn't revoked all its tariffs on China and China is still implementing its retaliatory measures. There are still many uncertainties down the road."

BoJo Thinks he Can Get A Trade Deal Before 2021 –UK Prime minister Boris Johnson got a Brexit deal from the EU in October last year, which was turned down by the previous UK Parliament. But, he won a strong majority in December elections which means that his Brexit deal is going through. But, that means nothing if the UK doesn't reach a trade deal wit the EU by the end of the year; if they don't then there will be a hard Brexit, which is what most market participants feared from the beginning. Although, BoJo is sounding confident about a trade deal now. He made some comments earlier:

We are very likely to get a comprehensive EU trade deal by year-end
We always have to budget for a complete failure of common sense
We are going to lead the cause of global free trade

Johnson also made a couple of comments on Scotland, since Sturgeon is trying to get the support for another independence referendum on Scotland, several years after the previous one failed.

Boris Johnson writes to Nicola Sturgeon to rule out a second Scottish independence referendum
UK prime minister, Boris Johnson, says another referendum would continue political stagnation in Scotland

Positive Sings in Inflation for ECB's Mersch – ECB governing council member, Yves Mersch commented a while ago, saying that the Euro area economy, inflation is giving good signs of stabilisation. We were proven right to have accommodative policies. Other policy areas need to kick in to help the ECB. he means that Germans should start a fiscal stimulus.
The US Session
US Inflation Report – US inflation moved a tick lower to 0.2% in December, from 0.3% in November. Core CPI slowed further in December, growing by only 0.1%. CPI YoY lost a tick too, slowing from 2.4% to 2.3%. CPI YoY lost a tick too, slowing from 2.4% to 2.3%, but up from the previous reading of 2.1%. Core CPI YoY, excluding food and energy remained unchanged at 2.3% vs +2.3% expected.
US Wages Report – While certain sectors of the US economy are performing well, wages and earnings keep being a drag for the economy and today's wages report showed just that. Real average weekly earnings YoY fell flat at 0.0% in December against +0.8% prior. Real average hourly earnings also slowed to +0.6% from +1.1% in November.
Switzerland Responds to US Currency Manipulation List – Switzerland was added back to the US forex manipulation list and Swiss officials made some comments:

Swiss don't manipulate currency for export advantage
Interventions only motivated by monetary policy
Objective for interventions is effect of too strong franc
Interventions not intended to create unfair advantage
Trades in Sight
The trend has changed
MAs have turned into resistance
Fundamentals have turned bearish

The 100 SMA did a good job as resistance yesterday
Gold has been bullish for a long time, as the global economy has weakened, the trade war escalated and major central banks turning dovish. So, traders turned into safe havens and in particular Gold, which has been surging. Geopolitical tensions in the first week of this year between US and Iran have helped keep Gold bullish.
But, the tensions abated in the Middle East, as US didn't follow through after Iran attacked US military bases in Iraq. Tensions have de-escalated now and safe havens have retreated lower. Gold has lost around $75 from top to bottom and moving averages have now turned into resistance.The 100 SMA (green) did a great job as resistance yesterday during the retrace higher on the H1 chart and today the retrace seems to have ended below the 50 SMA (yellow). That shows that the selling pressure is strong in Gold. The Phase One deal will be signed tomorrow, which will improve the sentiment further, so Gold should remain bearish for some time.
In Conclusion
The sentiment has improved in financial markets as tensions between US and Iran have been reduced, but risk currencies are not going anywhere. Markets are waiting for US and China to sign the Phase One deal, so traders are waiting on the sidelines just in case there are last minute problems.