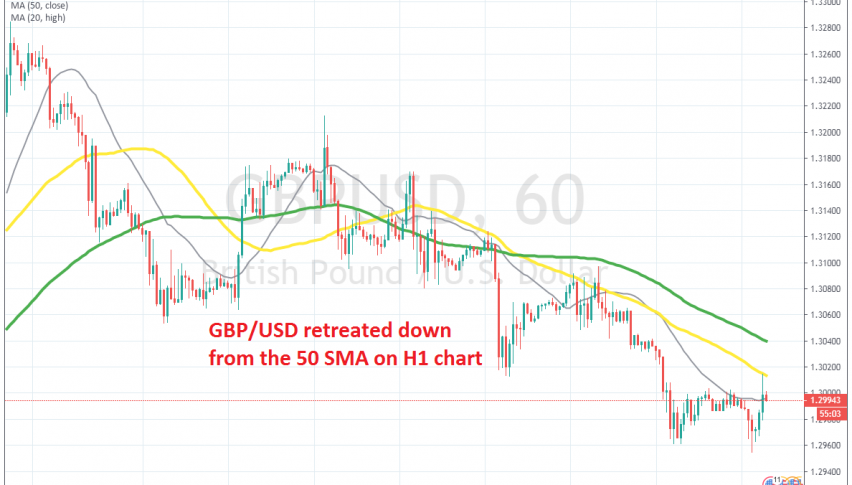 Shorting the Retrace in GBP/USD at the 50 SMA
GBP/USD surged higher after Boris Johnson won a strong majority in the British parliament in December elections in the UK. This pair climbed from below 1.30 to above 1.35 in the following session, but it reversed back down pretty quickly, after the optimism wore off and traders realized that everything still points down for the GBP.
The global economy is weakening, as well as the UK economy, as shown from the GDP report yesterday which posted a 0.3% contraction in the UK economy for November. The manufacturing and industrial production also posted some major declines that month.
So, the GBP doesn't have many reasons to rally, if any at all. GBP/USD has been bearish since the middle of December and it slipped below 1.30 yesterday. We saw a move higher earlier today, after comments from Boris Johnson that he hopes to get a trade deal with the EU before the end of the year.
But, that was just a retrace, which ended at the 50 SMA (yellow) on the H1 chart. We decided to sell this pair up there, since this moving average has been acting as support and resistance before and it provided solid resistance again today. Now, GBP/USD has reversed down and we are well in profit with this signal already.