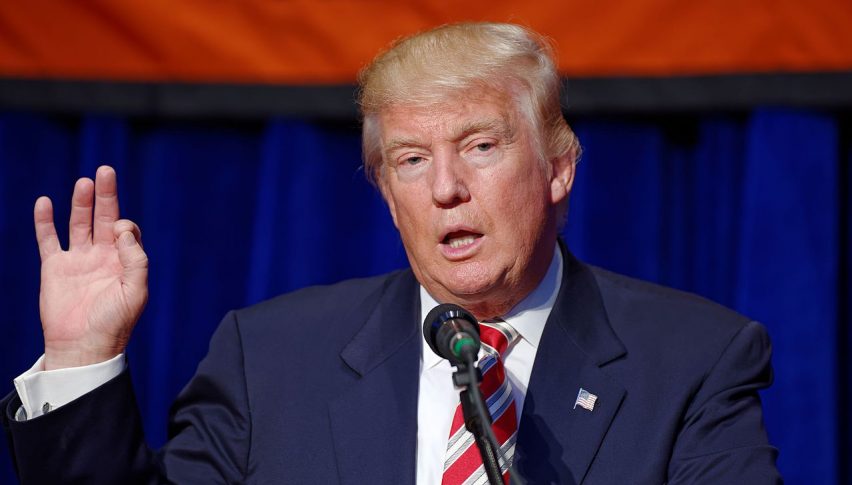 Impeachment, Phase 1 Headline Session
Today is a big day in Washington D.C. as Phase One of a U.S./China deal and the Trump impeachment saga are making headlines. At the midway point of the American session, it looks like trade optimism is winning out over impeachment angst. Thus far, It has been another strong showing for the DJIA DOW (+115), S&P 500 SPX (+12), and NASDAQ (+25).
As of press time (1:00 PM EST), U.S. President Trump and Chinese Vice Premier Liu He have signed Phase One of a comprehensive U.S./China trade deal. The deal is being both lauded and critiqued, with the tone of comments depending largely upon the source's party affiliation. Here are each side's pledged concessions in Phase One:
China is to boost purchases of goods and services by US$200 billion over the next two years.

U.S. drops the designation of China as being a "currency manipulator."

Upcoming U.S. and China tariffs have been canceled.
On the political front, the U.S. House of Representatives is currently debating the appointment of selected "impeachment managers" to the upcoming Senatorial trial. This move is procedural and one of the final steps before the Senate is to commence the impeachment trial.
Ultimately, trade optimism over Phase One being signed is ruling the day. At this point, stocks are continuing their three-year march North.
Phase One Drives S&P 500 To New Highs
In a Live Market Update from Tuesday, I outlined a short trade recommendation for the March E-mini S&P 500. The play turned out to be a success, with the 3300.00 level hanging tough as topside resistance.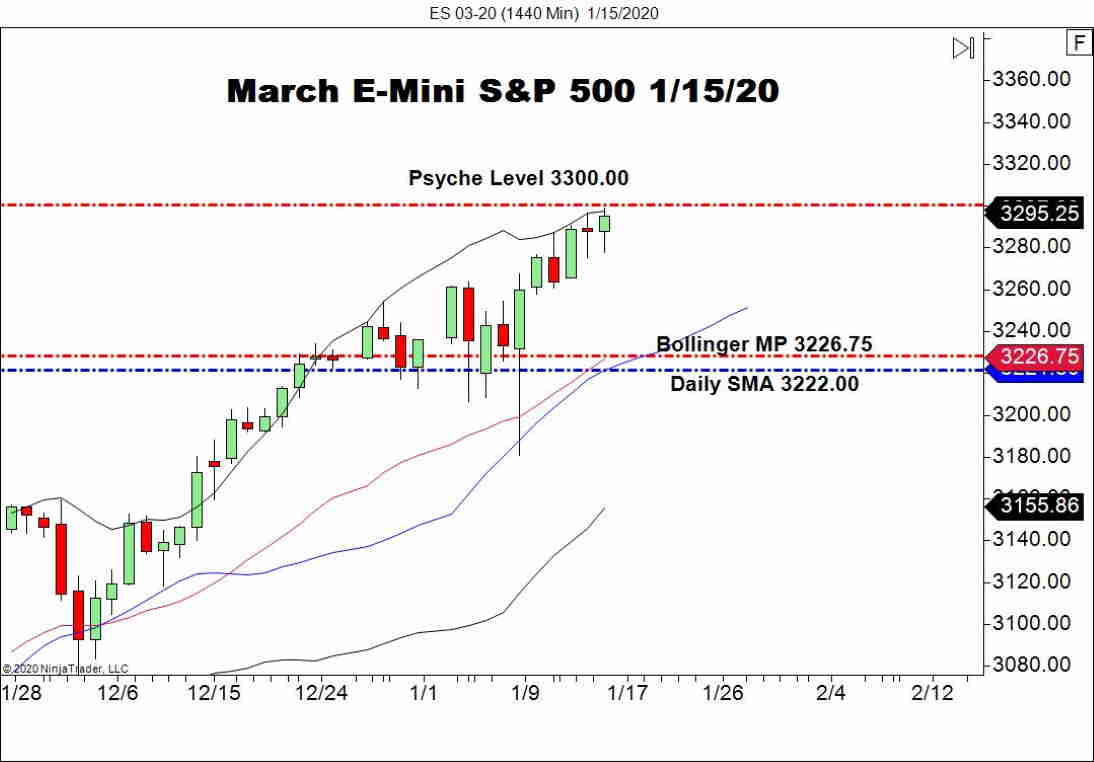 Overview: As we move toward late-week trade, all eyes are on 3300.00 in the March E-mini S&Ps. In the event that this psychological level is taken out, we may be in for significant trend extension to the topside. Given the super-charged news cycle featuring impeachment and Phase One, it may be a good idea to wait for the dust to clear before entering this market to the long or short.