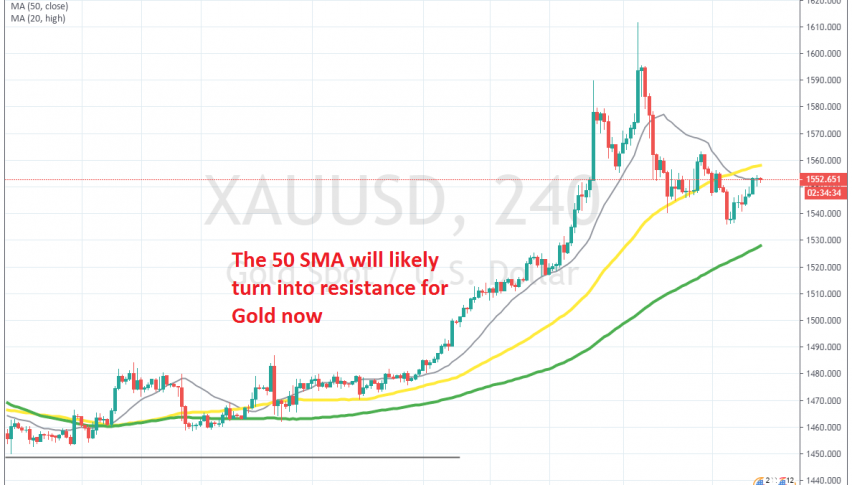 Shorting the Retrace in Gold Below the 50 SMA
GOLD has been bullish for a long time, as we have often mentioned recently and in the previous two weeks, we saw Gold surge higher. Year end cash flows which went against the USD send Gold higher in the last week of 2019 and the increasing tensions between US and Iran pushed it further up in the first week of this year.
But, the World War 3 that some people might have been anticipating didn't happen, as US didn't follow through after the attacks in US bases in Iraq from Iran. The shooting down of the Ukrainian plane is a bit of a problem, although it doesn't seem enough to escalate the situation again.
A a result, the sentiment has improved in financial markets and safe havens have retreated lower. Gold lost around $75 from top to bottom, but has retraced higher in the last few trading sessions. Although, the price action is telling us now that buyers are having difficulties pushing higher.
The price is close to the 50 SMA (yellow) on the H4 chart, which used to provide support on the way down last week, so they fear the 50 MSA might turn into resistance. The retrace up is complete now and the previous H4 candlestick closed as a doji, which is a bearish reversing signal after the climb, so we decided to go short on Gold, opening a sell forex signal here.