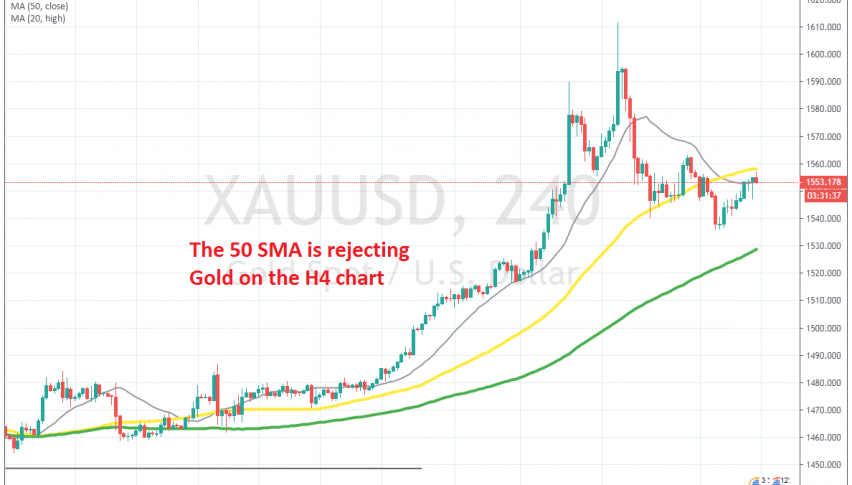 The Pressure Remains to the Downside for Gold As the 50 SMA Rejects It
GOLD has been bullish for a long time, as the global economy has weakened, the trade war escalated and major central banks turning dovish. So, traders turned into safe havens and in particular Gold, which has been surging. Geopolitical tensions in the first week of this year between US and Iran have helped keep Gold bullish.
But, the tensions have decreased in the Middle East, as US didn't attack back to keep its reputation, after Iran attacked US military bases in Iraq. Tensions have de-escalated now and safe havens have retreated lower. Gold has lost around $75 from top to bottom and moving averages have now turned into resistance.
The 100 SMA (green) did a great job as resistance yesterday during the retrace higher on the H1 chart and today the retrace seems to have ended below the 50 SMA (yellow) on the H4 chart, as seen above. That shows that the pressure is on the downside in Gold. The Phase One deal will be signed soon, which will improve the sentiment further, so Gold should remain bearish for some time. We opened a sell signal easrlier today in Gold and might do so again, after booking profit in the first trade.