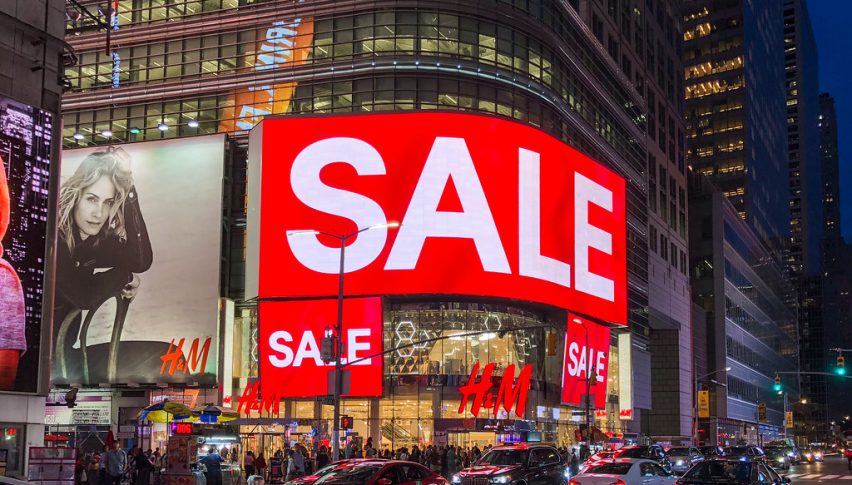 Retail Sales Spark USD Index Rally
Jumpstarted by a strong U.S. Retail Sales (Dec.) report, March USD Index futures have put together a solid session. Rates have bounced from intrasession lows and the early-2020 uptrend is intact. The big forex contributors to the USD Index's rally have been a selloff in the EUR/USD and bearish reversal in the USD/CHF. For the time being, it looks like the Greenback will enter Friday's session with positive momentum.
U.S. Retail Sales (Dec.) Outperforms Expectations
During this morning's pre-market session, U.S. Retail Sales for December were released to the public. If you recall January of 2019, a sub-par report for December 2018 retail sent stocks reeling. This hasn't been the case today, as last year's holiday season didn't disappoint:
Event                                                              Actual    Projected     Previous
Retail Sales (MoM, Dec.)                                0.3%          0.3%               0.3%
Core Retail Sales (MoM, Dec.)                       0.7%          0.5%              0.0%
Retail Sales Control Group (Dec.)                 0.5%          0.4%              -0.1%
In addition to the numbers above, today brought an extremely strong Philadelphia FED Manufacturing Survey (Jan.). January's Philly FED number came in at 17.0, smashing expectations (3.8) and the previous release (2.4). If nothing else, today's Retail Sales and the Philly FED suggest that the recent strength in U.S. equities is no fluke.
USD Index Regains Wednesday's Losses
From a technical standpoint, a bullish bias is warranted toward March USD Index futures. Rates are above the 38% Current Wave Retracement (96.815), preserving the daily uptrend.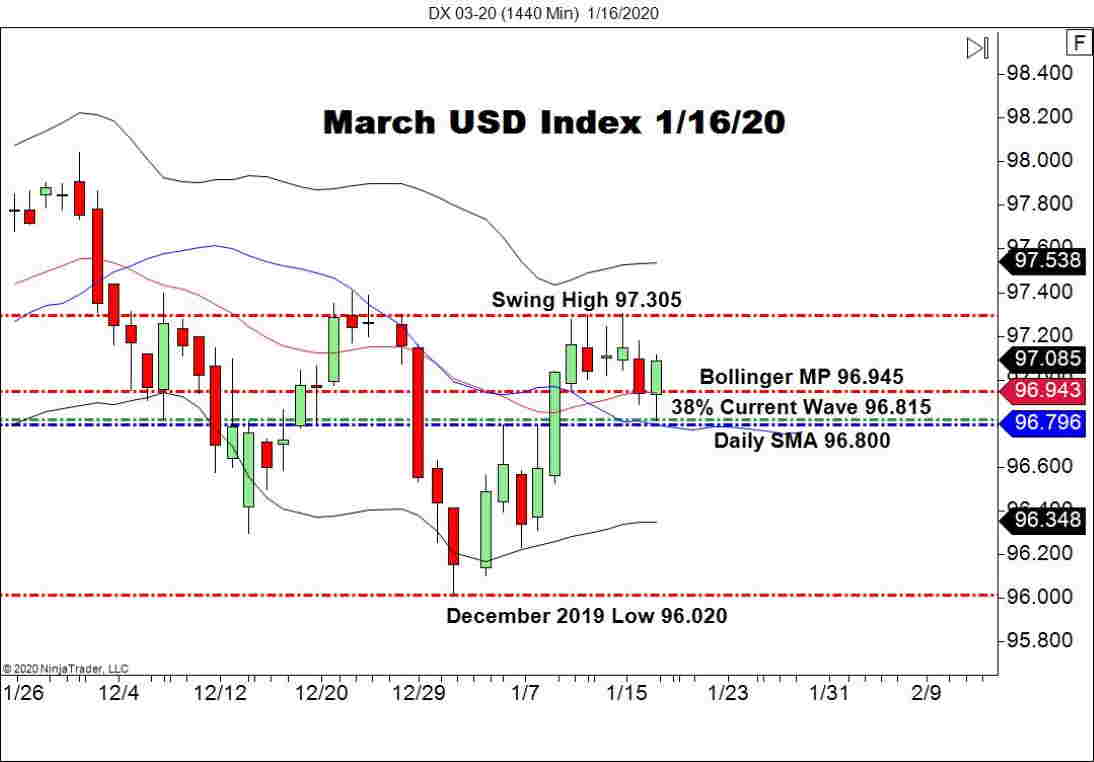 Here are a few levels to watch in this market for the near future:
Resistance(1): Swing High, 97.305

Support(1): Bollinger MP, 96.945

Support(2): 38% Current Wave, 96.815

Support(3): Daily SMA, 96.800
Overview: According to the CME FEDWatch Index, no adjustments to interest rates are expected until September. And, even at the September meeting, there is only a 50/50 probability that rates will be moved from the target rate of 1.50-1.75%.
So, is there anything that can change the FED's mind? Although today's robust Retail Sales (Dec.) numbers and record-high equities values indicate budding inflation, any adjustments are quite a ways off. At least until the end of Q1 2020, a stable dollar and muted FED activity are two likely scenarios.