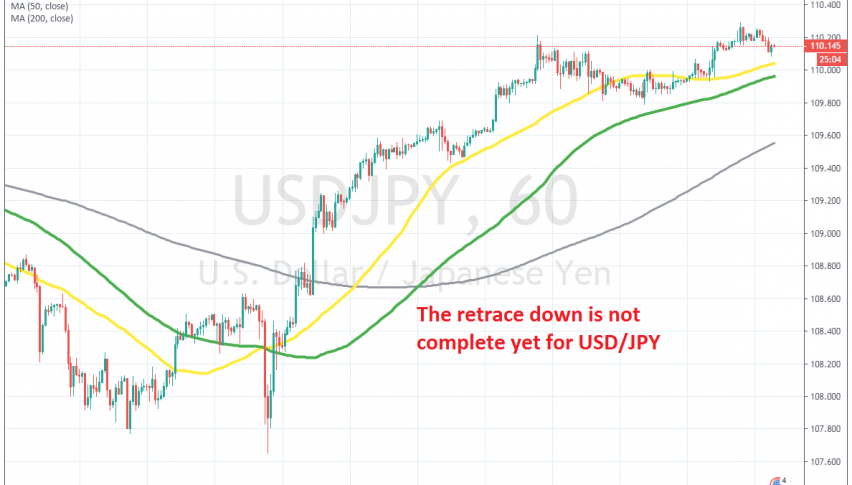 Getting Ready to Buy the Pullback in USD/JPY
Safe havens turned quite bullish towards the end of December and USD/JPY lost around 200 pips, as traders turned into safe havens before the new year. In the first week of this year, the downside stretched further after the tensions in the Middle East between US and Iran.
But, the tensions de-escalated and the decline stopped in USD/JPY. Since Wednesday last week, the trend has been bullish as the sentiment improves and the signing of the Phase One deal between US and China helped the matter further.
During this time, moving averages have worked as support during pullbacks lower, especially the 50 SMA (yellow) on the H4 chart. Today, we are seeing another slight retrace lower and I am getting ready to go long on this pair, although I would like to see the price pull back further to the 50 SMA,which would be a good place to go long from. So, watching this pair closely for a reversing signal.