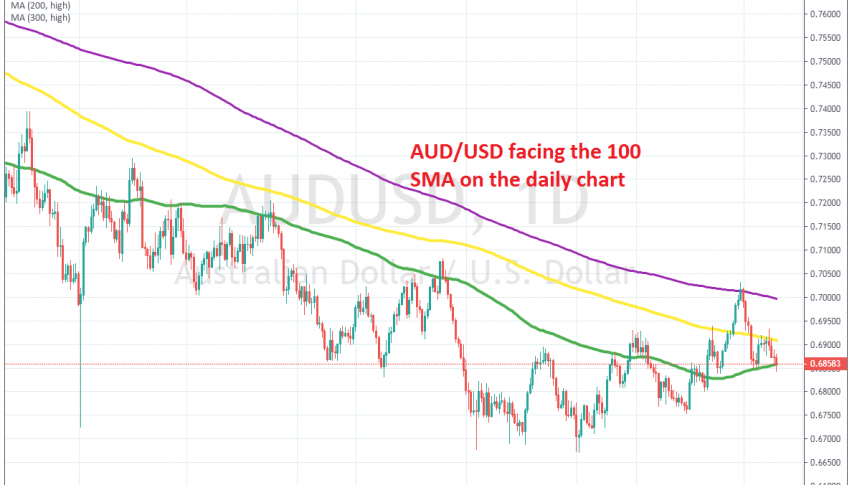 The Retrace Higher is Over for AUD/USD Now
AUD/USD has been on a bearish trend for a long time, as the trade war escalated between US and China in the last two years and the sentiment turned negative. But, the sentiment improved since October, as China and the US agreed on a partial trade deal, which was signed off earlier this month.
As a result, we have seen a decent pullback higher on this pair since October, which was fueled further by some year-end cash flows, which went against the USD. But, once 2020 was underway, the sentiment turned negative due to the escalation of tensions in the Middle East, after US killed Soleimani and Iran retaliated by attacking US bases in Iraq.
Risk assets turned bearish and the retrace higher on AUD/USD came to an end. The climb ended right at the 300 SMA (purple) on the daily chart. The price slipped below the 200 SMA (yellow) but found support at the 100 SMA (green).
AUD/USD bounced off the 100 SMA, but the 200 SMA seems to have turned into resistance again now. So, the retrace is over now and the larger downtrend is resuming again, but sellers need top push below the 100 SMA now.