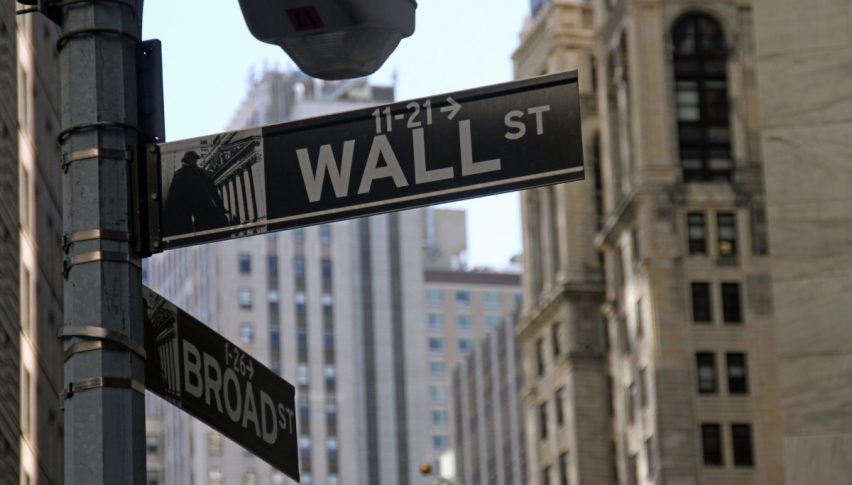 U.S. Stocks Muted As Trade Resumes
Traders are back at their desks on Wall Street following the observance of Martin Luther King Jr. Day. Sentiment is moderately negative toward stocks, with all three American indices hovering near flat. At the halfway point of the session, the DJIA DOW (-34), S&P 500 SPX (-2), and NASDAQ (+1) are experiencing average participation.
Safe-haven values are relatively firm, led by an uptick in demand for U.S. Treasuries. For the first time in several weeks, yields flatlined for short-term T-bills. Below is a quick recap of this morning's auctions:
Event                                               Actual       Previous
3-Month T-Bill Auction                  1.53%            1.53%
6-Month T-Bill Auction                  1.52%            1.53%
At this hour, there are a few headlines worth noting coming out of the World Economic Forum at Davos, Switzerland. First, President Trump took the stage earlier, criticizing environmental "alarmists" for attempting to "predict the apocalypse." Trump's comments weren't received with enthusiasm and did little to move the markets. In addition, a buzz surrounding a breakout of the coronavirus in China has hampered Asian stocks. As a result, we have seen some investors temporarily put the brakes on assuming more risk.
Stocks Muted To Begin The Week
The March E-mini S&P 500 has regained its upward trajectory and is on the cusp of fresh all-time highs. Given this week's vacant economic calendar, there may be nothing that can put a stop to the daily uptrend.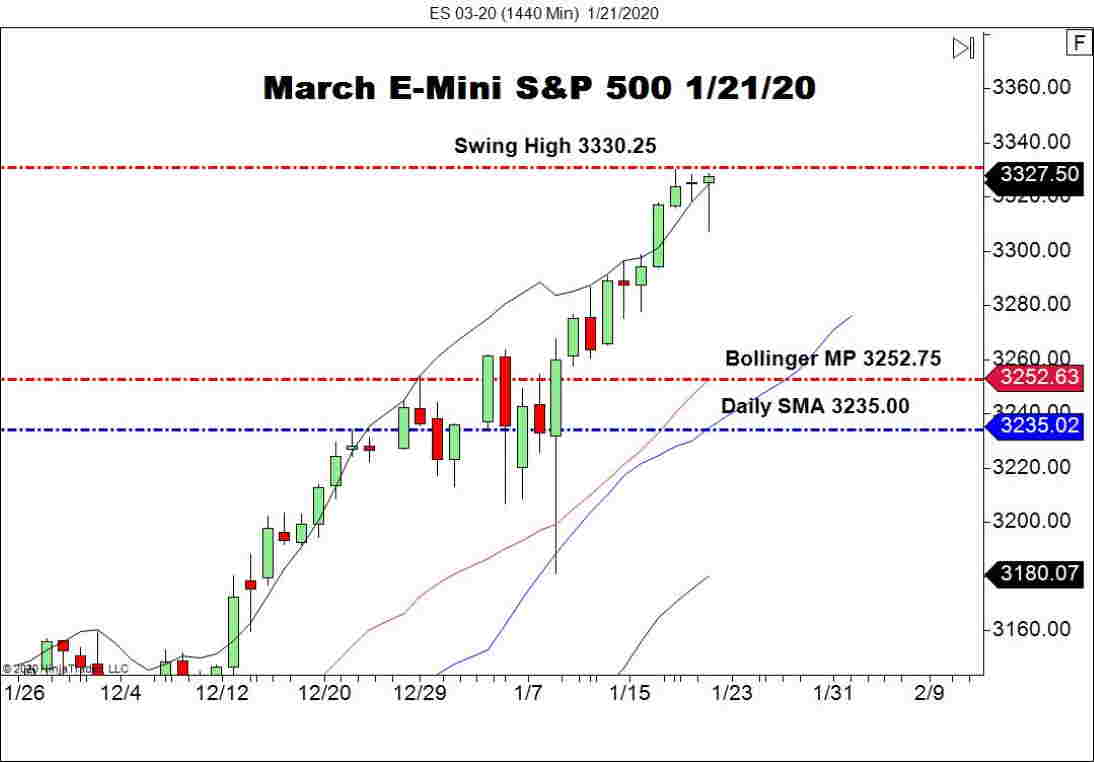 Overview: Barring any surprise developments out of Davos, derailing the bullish sentiment toward U.S. stocks is going to be a difficult task. Bidders are in full control of the intermediate-term action. If we continue to see a positive tone dominate the capital markets and stocks, the S&P 500 will eclipse the 3500.00 level sooner rather than later.