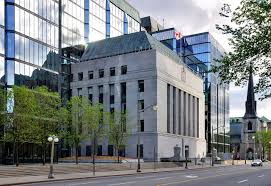 Forex Signals US Session Brief, Jan 22 – Mixed Canadian Inflation Figures
The risk sentiment was turned off during the Asian session on the flu virus outbreak in China, but the sentiment improved during the European session. The GBP has been bearish for about a month, as the optimism from the elections wore off pretty quickly and the harsh reality of a deteriorating economy set in. Markets were pricing in a rate cut next week, but after the UK CBI report showed that quarterly business optimism among UK factories improved sharply after the election to its highest level since April 2014, the GBP turned bullish, as traders pushed back expectations of a rate cut.
We heard some positive comments about the Phase One deal from US officials, but Donald Trump hinted at auto tariffs on the EU if they don't reach a trade deal soon. So, another trade war front will be open soon, which will turn the sentiment negative again. In Canada, the inflation report for December was released a while ago and the numbers were sort of mixed, but the CAd continued to grind higher, despite crude Oil still sliding lower.
The European Session
Trump Speaking on the FED and Auto Tariffs on EU – We might see another trade war front this year. Trump has been banging the drums about car tariffs on the EU for quite some time, so there is a bi chance that we might see another trade war this year. He made a few comments a while ago on the matter.

We're going to make a deal I suspect, or else we'll have to do something else
Says that companies from Europe, Asia will expand to the US
Negotiating a trade deal with the European Commission is tougher than China
I have a date for Auto tariffs in my mind, it is a fairly quick date
Thinks that a deal will be struck with the EU before the US election
Trump is considering extending additional travel ban to other countries

UK's Javid Confident About A Deal With EU – UK finance minister, Sajid Javid, commented in Davos today, saying that he is confident a trade deal with EU can absolutely be done before the year-end. A deal can be done for both goods and services and the timetable/deadline is doable.

Carney Banging Drums About Climate Change Again – BOE governor, Mark Carney, spoke on climate change in Davos earlier today, saying that climate transition risk is becoming more important. Although, climate is becoming a vector for investment.
UK January CBI Factory Orders – The GBP has been bearish for about a month, as traders anticipate a rate cut from the Bank of England next week. But today's January CBI trends total orders came higher at -22 points from -25 expected, up from -28 points previously. Trends selling prices, although came in lower at 2 points against 5 expected and 6 previously.
The US Session
US Seems Happy With Phase One Deal – The US signed the Phase One deal with China earlier this month and both sides seem content with it now. That has improved he sentiment in financial markets and we are hearing comments from the US and Trump about the Phase Two deal, although China is not rushing on it. US Treasury secretary, Steven Mnuchin, was commenting in Davos earlier today and he sounded optimistic about the deal with China.

US couldn't be more pleased with China deal
Trump tariffs have been a big incentive in getting a deal done with China
US focused on Phase One deal implementation over the next 30 days
There are no deadlines for Phase Two deal

Canadian CPI Inflation Report –Inflation was expected to be flat for December after declining by 0.1% in November and it came at 0.0% as expected. Canada December CPI YoY remained unchanged at +2.2% against +2.3% expected. Median CPI YoY moved lower to 2.2% against 2.4% expected. The prior number stood at 2.4%, but was revised lower to 2.3%. Common CPI YoY ticked higher to 2.0% against 1.9% expected and previously. Trimmed mean CPI YoY also ticked lower to 2.1% from 2.2% as expected. The core measures are a mixed bag with median and trim on the soft side but common a touch firmer.
Canadian Existing Home Sales and BOC Rate Decision –The BOC left interest rates unchanged at 1.75% as expected. Not much expected from them at this point though. Existing home sales came in much higher though, at 5.45 million against 5.43 million expected, up from 5.35 million previously. Although, the statement looks a bit dovish and the CAD has turned bearish now.
Trades in Sight
The retrace down is over for USD/CAD
The trend has turned bullish
The 100 SMA turned into support

The 100 SMA has turned into support now
USD/CAD turned quite bearish in December, after OPEC+ decided to cut production again and place quotas for an additional 50k barrels/day. Crude Oil turned bullish after that and so did the CAD, sending USD/CAD diving lower all month, losing more than 400 pips.
But, the sentiment improved this month and crude Oil turned bearish. On the other hand, the USD ended the retracing period and has turned bullish, sending this pair higher from below 1.30. USD/CAD broke above the 50 SMA (yellow) and the 100 SMA (green), although it has been consolidating between 1.30 and 1.31 in more than a week.
The 50 SMA turned into support first on the H4 chart at first, then today the 100 SMA took over that job, after the 50  SMA was broken. Now, USD/CAD has turned even more bullish, after the statement from the Bank of Canada was sort of dovish. The price has moved above the 200 SMA (purple) as well now. A retrace at the 200 SMA would be a good opportunity to buy now, since that's the top of the previous range as well.
In Conclusion
The UK CBI factory orders came in better than expected today, which is a sign that things might be starting to get better, as the situation is not as uncertain as it used to be before the UK elections. As a result, the GBP has turned bullish on expectations that the BOE might not cut rates next week, so keep that in mind if you are trading the GBP.