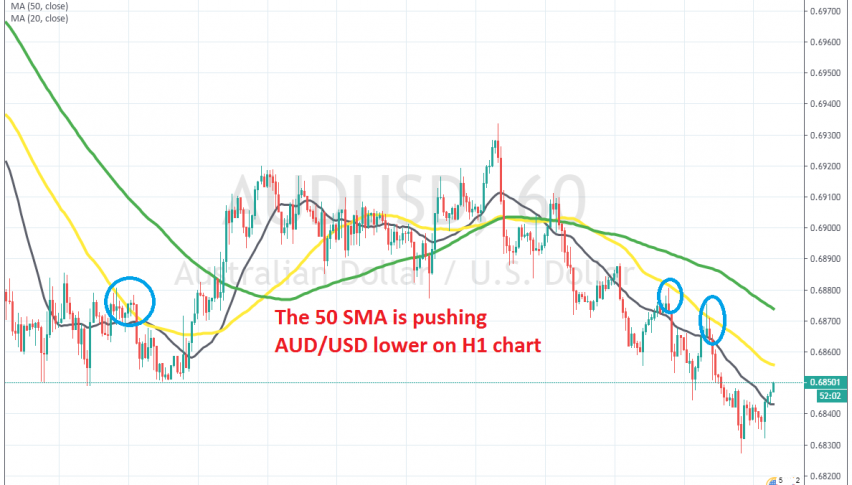 Getting Ready for Another Sell Forex Signal in AUD/USD
Yesterday we opened a sell forex signal in AUD/USD . This pair turned bearish this month after being bullish since October last year, although the larger trend is bearish and sellers are in in favour. This month, the bearish trend resumed again as the sentiment turned negative, due to geopolitical tensions in the Middle East.
The highs have been getting lower and moving averages have turned into resistance, most notably the 50 SMA (yellow) on the H1 chart. That also shows that the selling pressure is strong, since buyers are giving up and sellers are jumping in at the closest resistance indicator, such as the 50 SMA on H1 chart.
Yesterday this pair was retracing higher but the climb ended right at the 50 SMA once again where we decided to go short on AUd/USD. The 50 SMA rejected the price and the bearish trend resumed, so our signal closed in profit.
Today, we are seeing another pullback higher and the price is getting close to the 50 SMA again now. We are preparing to sell this pair again, but let's see if we can get a reversing signal at the 50 SMA, such as a doji/pin candlestick.