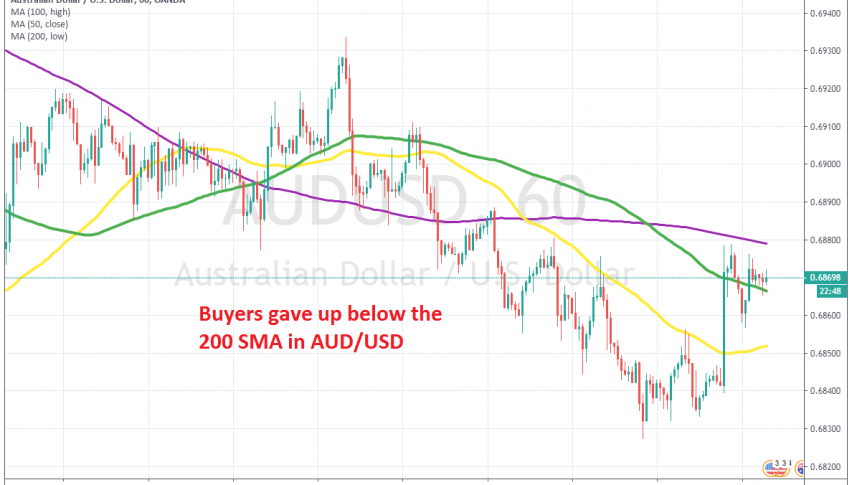 AUD/USD Jumps After the Employment Report, But Stalls Below the 200 MA
Yesterday we opened a sell signal in AUD/USD , which was the second one this week. The first signal was opened on Monday as this pair was finding resistance at the 50 SMA (yellow) on the H1 chart, after retracing higher. That signal closed in profit after the 50 SMA rejected the price and this pair made some new lows.
Yesterday, the same scenario was repeating, with AUD/USD finding resistance at the 50 SMA again. The 50 SMA rejected the price once again and we were around 20 pips in profit at some point as sellers pushed lower from there. But, they couldn't make new lows yesterday and the price missed our take profit target.
Today, we saw a reversal and a jump higher after the positive employment report from Australia in the Asian session, as unemployment ticked lower to 5.1%. As a result, AUD/USD climbed around 40 pips higher overnight, but stopped the climb below the 200 SMA (purple) on this chart.
Markets are still anticipating a rate cut from the Reserve Bank of Australia, so the rallies are good opportunities to sell this pair. We are already short, so we will follow the price action. If you haven't followed our sell signal, now is a good time to sell this pair.