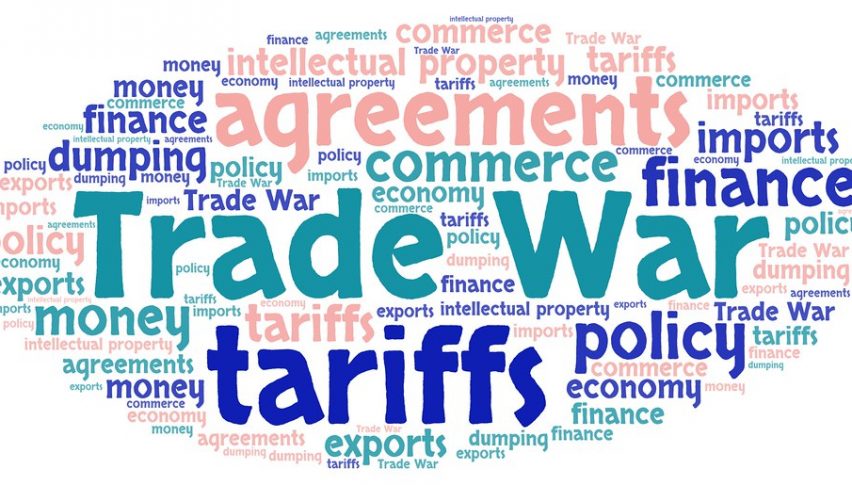 Trump's Trade War Focus Shifts to Europe, Britain Next?
Posted Thursday, January 23, 2020 by
Arslan Butt
• 1 min read
Now that the trade relationship with China is on the mend following the signing of the phase one trade deal, US President Donald Trump has turned his attention to Europe as his next target. The EU and the US have been locked in a bitter trade dispute for quite some time, compounded by the aircraft subsidies issue, for which the WTO recently ruled in favor of the US.
Trump has renewed his tariff threats on the European Union under "Section 232" up to 25% on auto and auto part imports, after missing the previous deadline back in November. In retaliation, German ambassador to the US, Emily Haber, has already warned that the EU will hit back with additional duties if Trump goes through with this.
There was some momentary relief a couple of days ago when France announced that it had worked out a temporary suspension on additional tariffs with the EU over the digital tax issue until the end of the year. France and the US have agreed to negotiations to resolve the dispute after France imposed a 3% levy on revenues earned from digital services on leading tech companies, a move that had the US threaten to impose tariffs on around $2.4 billion of imports from France.
Meanwhile, Trump is also keen to strike a "massive" trade agreement with Britain after it leaves the EU, but after Britain brought out its own digital tax, the equation has soured just like with the EU. Britain is expected to implement the digital tax starting April, despite the US government threatening that it will retaliate with its own set of tariffs if this happens.