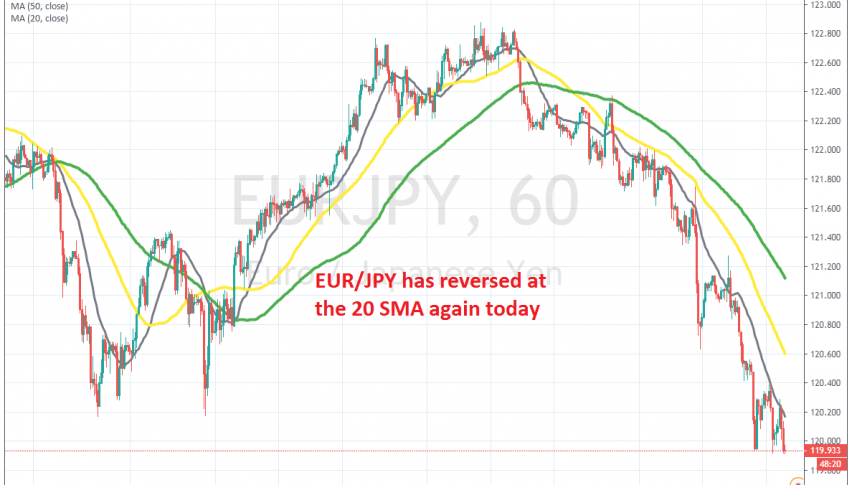 Shorting EUR/JPY at the 20 SMA
EUR/JPY has also had quite a roller-coaster ride in the last two months. In the first week of this year, we saw a dive lower, as tensions between US and Iran increased, but then buyers came in after the tensions abated and they sent the price nearly 300 pips higher.
But, the outbreak of the coronavirus in China has turned the sentiment negative again, sending risk assets lower and safe havens higher. The Euro as a risk currency and the JPY is a safe haven asset, so this pair has had a double reason to turn bearish in the last two weeks.
We can see that the 20 SMA (grey) has been providing resistance, ending pullbacks higher during the last two weeks and pushing this pair lower. Today we saw this moving average being tested twice, once in the morning during the European session and once a few hours ago. Both times, buyers failed to push above it. We missed the first chance, but took the second opportunity and now we are short on this pair.