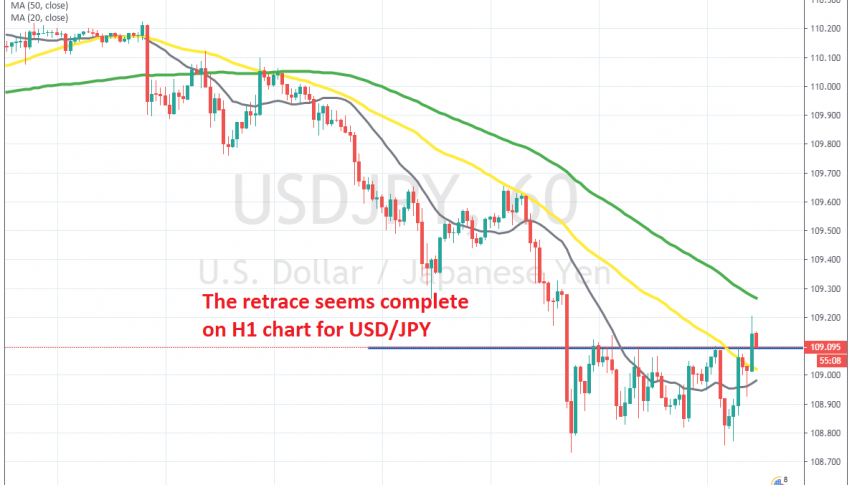 Shorting USD/JPY at the 109 Resistance
USD/JPY has had a roller-coaster month, since the end of December. It turned bearish in the last few days of 2019, as traders turned into safe havens and against the USD, which continued in the first week of this year, due to the geopolitical tensions in the Middle East. T
his pair turned bullish in the second week, as the tensions didn't materialize into WW3 and the sentiment improved. But it has been bearish for more than a week, since the corona-virus outbreak in China. USD/JPY has lost around 150 pips and moving averages have turned into resistance.
The 50 SMA in particular has been doing a great job in providing resistance and pushing the price lower for this pair. Earlier today we saw a retrace higher and decided to go short at the 50 SMA (yellow) on the H1 chart, around 109, which seems to have formed a resistance zone above it. Buyers managed to push above the 50 SMA after the impressive US CB consumer confidence, but the upside seems exhausted now and the price is coming back down.
The broad-based U.S. dollar is going to end this week on the bullish track even as downbeat U.S. jobs figures and a stubbornly dovish U.S...
2 days ago