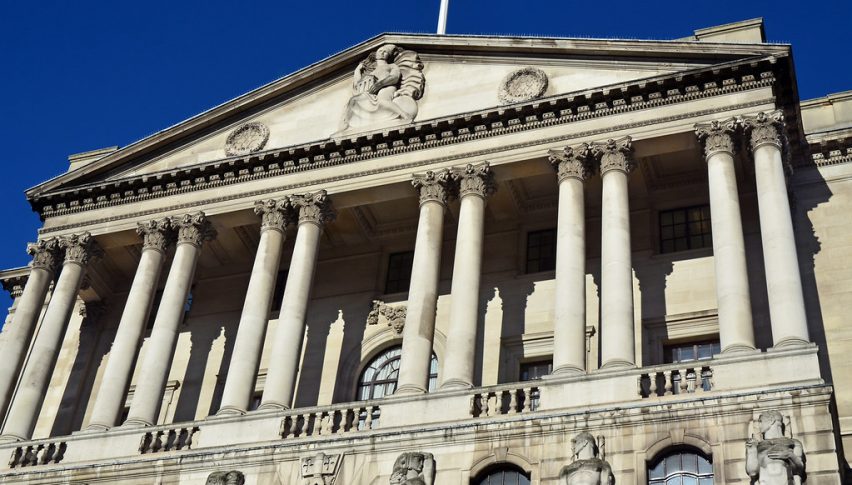 BOE Doesn't Cut Rates This Time, MPC Votes Unchanged
The Bank of England has been neutral last year but it shifted to dovish after the general elections in the UK last December. The uncertainty was keeping them on hold, but once things became clear and the UK is heading out of the EU for good, as well as a weak economy, the BOE turned dovish.
Some economists were expecting a rate cut this month and odds were 50/50. But, they decided to remain on hold once again. Below are the BOE meting details:
BOE leaves bank rate unchanged at 0.75%; votes 7-2
Prior 0.75%
Votes 7-2 vs 6-3 expected
Asset purchase target £435 billion
Corporate bond target £10 billion
Guidance for limited, gradual tightening has been dropped
Haskel and Saunders dissented, voting to cut the bank rate by 25 bps
Growth outlook revised lower, inflation seen below target until end of 2021
So, they are keeping things on hold for now, although markets still anticipate a rate cut, which is postponed back to August. BOE Chairman Mark Carney also made some comments, which sounded more positive.
UK recovery appears to be on track
Survey data suggests UK economic activity has picked up sharply since the election
It is less of a case of 'so far, so good', than 'so far, good enough'
It is important for hard data to follow through
Global growth is picking up, caution is warranted
Coronavirus is a reminder on the need to stay vigilant
Recovery in UK growth and inflation are not yet assured
Domestic price inflation appears to be muted
Core inflation has slowed
Margin of slack has been greater than previously estimated
The GBP is taking advantage of the less dovish BOE, especially after comments from Mark Carney. GBP/USD is around 100 pips higher now, as odds of a rate cut soon decline.