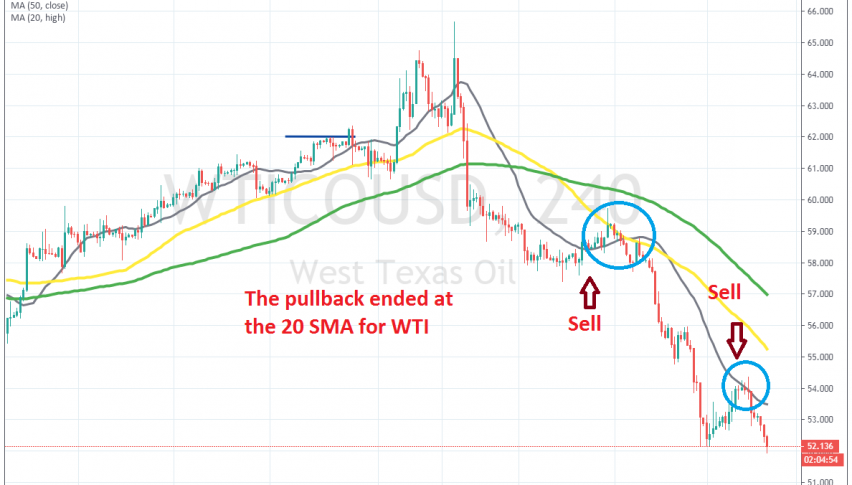 Booking Profit in WTI Oil
Yesterday we decided to go short on US WTI Crude Oil. Crude Oil has been on a bullish trend during December, after OPEC+ decided to cut production again by placing additional quotas for 50k barrels/day. But, the bullish momentum ended once the new year began.
Tensions in the Middle East between US and Iran gave Crude Oil a last push higher to $65.50s, but that faded as the tensions decreased and the demand for Oil declined. Then, the coronavirus in China sparked fears everywhere, hurting the risk sentiment.
Crude Oil has ben declining lower since then, as a risk asset. But, we saw a retrace higher earlier this week and yesterday Oil jumped higher after some reported Houthi Yemeni attacks on Saudi Arabia's Oil production facilities. But, the retrace ended at the 20 SMA (grey) on the H4 chart, where we decided to take a shot and open a long term sell signal.
This was the same scenario as the retrace earlier this month which ended at the 50 SMA (yellow). So, moving averages turned from support into resistance and selling pullbacks at them is a good trade strategy. So, we're more than 100 pips higher today, after that trade closed.