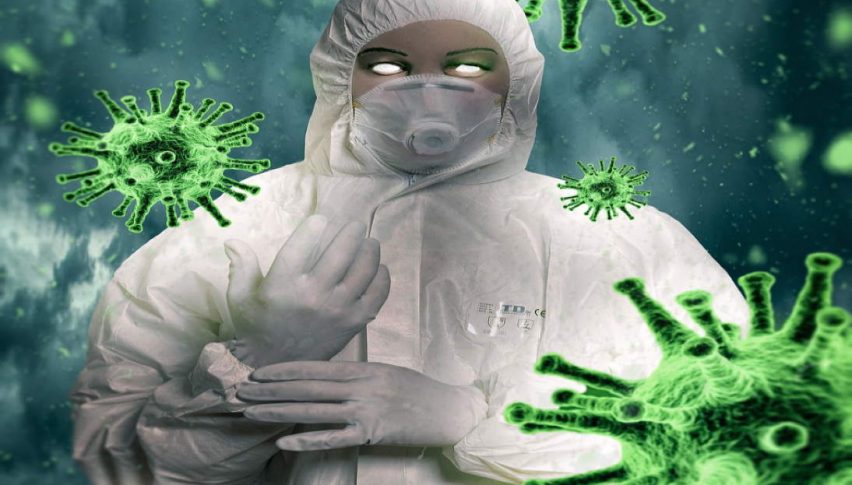 Coronavirus Rallies Safe-Havens
Today's Wall Street session has been a tumultuous one, impacted greatly by new coronavirus concerns. A little before 1:00 PM EST, the Center for Disease Control (CDC) reported the first U.S. case of person-to-person transmission. The markets reacted immediately, with the DJIA DOW (-107) and S&P 500 SPX (-19) selling off. Conversely, safe-havens banged higher, led by GOLD and the Swiss franc.
Over the past week or so, we have talked about how crisis investing can skew market behavior. Currently, this is exactly what we are seeing in U.S. equities and safe-havens. The unpredictable outcome of the coronavirus has institutional capital scared, and rightfully so. At yesterday's FOMC Press Conference, FED Chairman Jerome Powell addressed concerns over the impact of the virus:
"There is likely to be some disruption to activity in China and possibly globally based on the spread of the virus to date and the travel restrictions and business closures that have already been imposed."
As the Wall Street closing bell approaches, it looks like investors agree with Powell. Coronavirus panic has stopped 2020's equities rally in its tracks.
Coronavirus Sends USD/CHF Plummeting
In a Live Market Update from Monday, I issued a short trade recommendation for the USD/CHF. The play went live Wednesday and turned out to be a success, posting 50 pips profit. Although already well into the green entering Thursday's forex session, the coronavirus buzz certainly aided the short side of this market.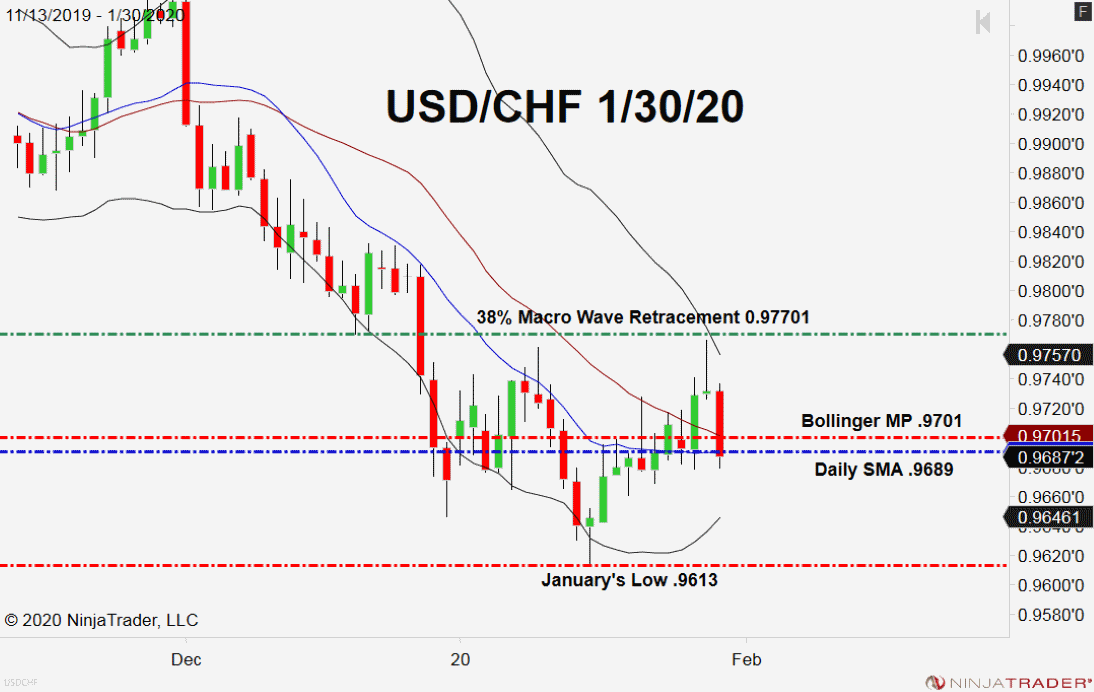 Overview: The coronavirus situation is fluid in nature and news is breaking all of the time. If you are trading any of the safe-havens, it is a good idea to be on the watch for related headlines.
For the USD/CHF, the intrasession plunge appears to be taking a break. However, investors are hesitant to assume any new risk. Subsequently, they will likely hedge their equities bets going into the weekend. So, if we see rates close the session beneath the Daily SMA (0.9689), a short-term run at January's Low (.9613) may be in the cards for the Swissy.