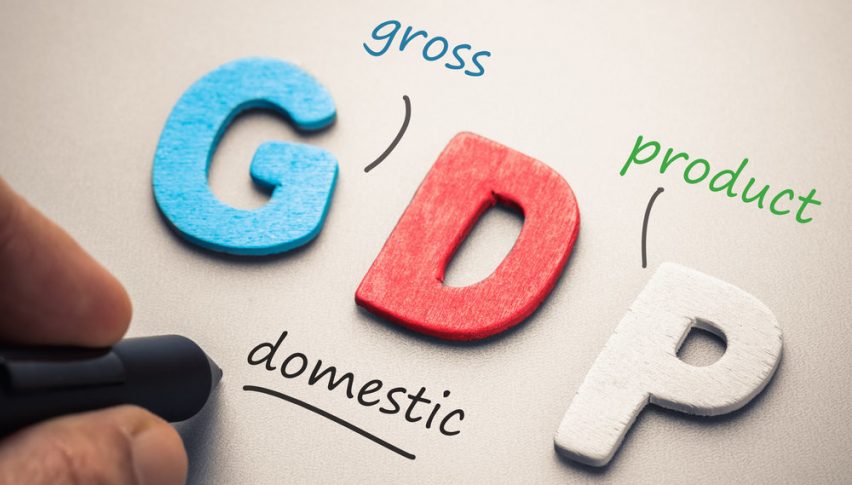 US Q4 GDP for 2019 Is Softer Than It Looks
The GDP report for Q4 of 2019 was released a while ago from the US. Some analysts were expecting a 2.0% expansion, while other had 2.1% as their median forecast. The headline reading  came at 2.1% indeed for Q4, but the details show a weaker picture, as listed below:
US Q4 advance GDP +2.1% vs +2.0% expected
Prior quarter was +2.1%
Personal spending +1.8% vs +2.0% expected
GDP price index +1.4% vs +1.8% expected
GDP deflator +1.5% vs +1.8% expected
Business investment -1.5%
Home investment +5.8%
Business investment in structures -10.1%
GDP ex motor vehicles +3.0%
Year-over-year GDP +2.3%
Exports +1.4%
Imports -8.7%
The GDP increased by 2.1% but inflation numbers look pretty soft compared to Q3, which has pushed up the GDP, above expectations. But, nominal GDP was soft, if you adjust it to inflation. If that's the case again, you could see this number revised lower in the second estimate. Aggregate 2019 growth was 2.3% compared to 2.9% last year. It's the softest year of growth since 2016.
Contributions to GDP (percentage points):
Personal consumption +1.2 pp
Consumption of goods +0.26 pp
Consumption of services +0.94 pp
Gross private investment -1.08 pp
Inventories -1.09 pp
Net exports +1.48 pp
Government consumption +0.47