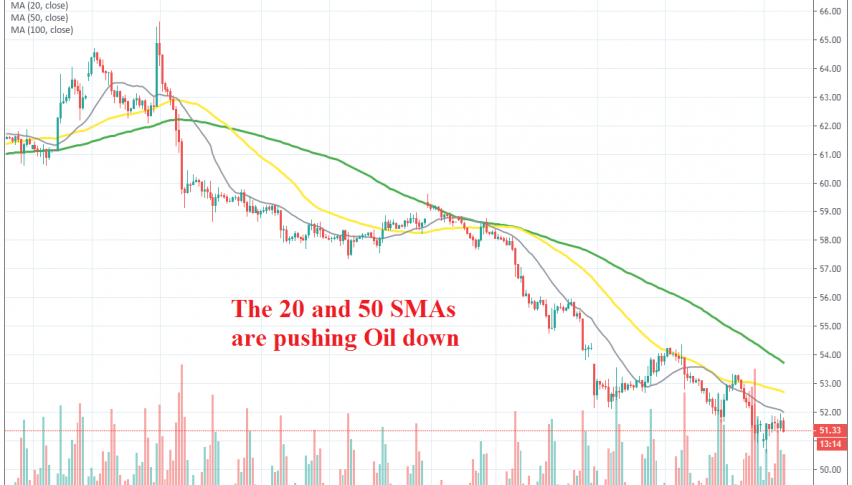 $50 Is Inevitable for Crude Oil, As Sentiment Remains Negative
Crude Oil has turned bearish after the first week of this year. In December last year, crude Oil turned massively bullish after OPEC+ decided to cut production again, placing further quotas for an additional 50k barrels/day. The tensions between US and Iran in the first week of this year helped crude Oil further, sending US WTI Oil above $65.
But, tensions decreased after the US decided not to strike back, following Iran´s attack on US military bases in Iraq. Crude Oil reversed back down and the coronavirus in China turned Oil massively bearish in the last few weeks. WTI has lost around $15 and is now heading for the big support area above $50.
Moving averages have turned into resistance now, providing resistance during pullbacks higher and pushing the price lower. The 50 SMA (yellow) was doing that job earlier, but now the 20 SMA (grey) has turned into resistance, which shows that the selling pressure is strong. It will continue to be like this as long as coronavirus hangs around, so we will try to sell pullbacks higher in Oil. We missed the chance earlier today, but will follow the price action closely for another retrace higher tot he 20 SMA.