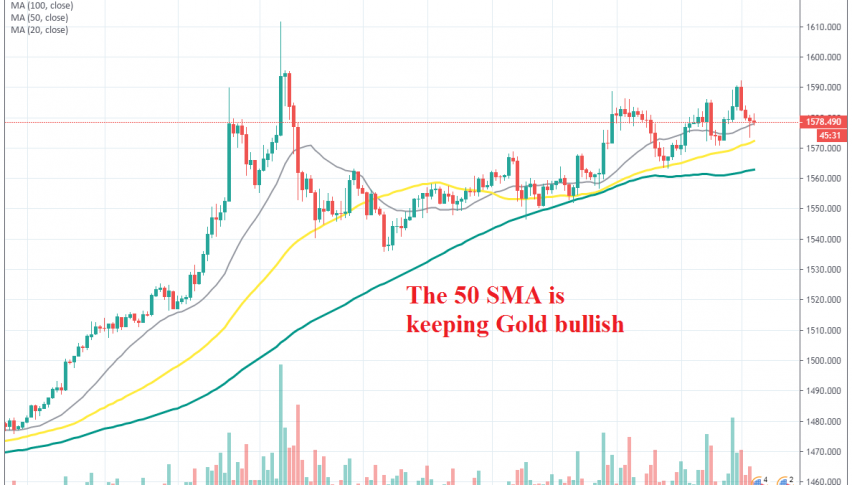 MAs Keep the Trend Bullish for Gold
GOLD has been bullish for most of last year, as the trade war escalated and traders turned into safe havens. But, the upside picked up further momentum in December, as the USD turned even more bearish, due to the weakening manufacturing sector and some year-end cash flows, which went against the USD.
Geopolitical tensions between US and Iran hurt the sentiment further in the first week of this year, but WW3 was just avoided, so gold retraced lower. Although, the sentiment continues to direct safe havens such as gold up and down this year.
The retrace down stalled by the middle of last month when the coronavirus broke out in China, which has kept safe havens bullish. Moving averages have also helped in keeping gold bullish. The 100 SMA (green) was providing support at first, then the 50 SMA (yellow) took up that job and has been holding the declines for gold in the last two weeks.
We saw a retrace lower earlier today, but the retrace ended above the 50 SMA. So, I am waiting for the price to get close to the 50 SMA on the H4 chart, where I plan on going long on gold. The pullback is almost complete on this time-frame and the sentiment will continue to be negative, as long as the virus in China continues, so the pressure will remain on the upside.