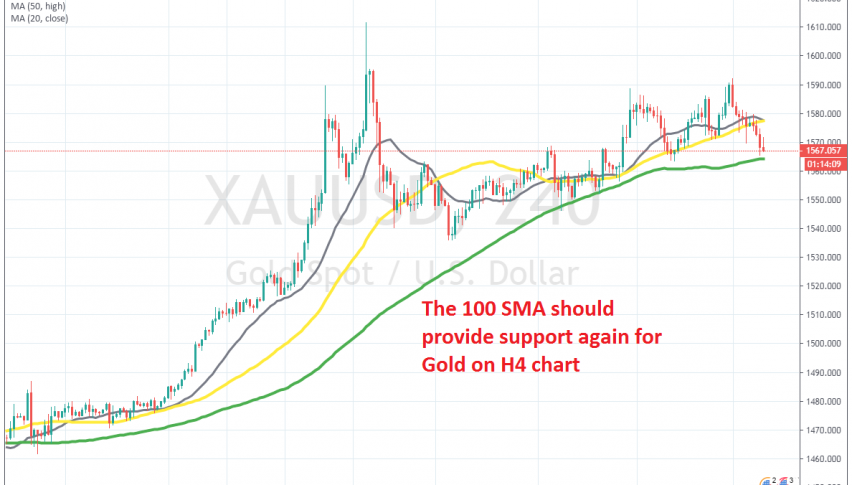 Buying the Pullback in Gold at the 50 SMA
GOLD has been bullish for a long time, as the sentiment has been negative due to the escalating trade war and a slowing global economy. Towards the end of December the uptrend picked up pace, as markets turned against the USD on year end cash flows.
The tensions between US and Iran in the first weeks of this year gave Gold another push higher as safe haven. Tensions abated in the Middle East, but the coronavirus outbreak in China is keeping the panic button ready. So, while the bullish momentum has slowed, Gold still remains dovish.
Moving averages have turned into support, with smaller moving averages such as the 20 SMA (grey) and the 50 SMA (yellow) pushing higher. Yesterday, the 50 SMA was broken, but the 100 SMA (green) which has provided support before still remains.
So, we decided to go short on this pair above the 100 SMA. Now, the sentiment is slightly positive in financial markets, but fears of the coronavirus remain, so the upside momentum will remain for some time. Let's see if Gold will bounce off the 100 SMA now.
Safe havens such as Gold and the JPY have been taking advantage of the financial troubles with the ban king system and lower FED rate odds
8 hours ago