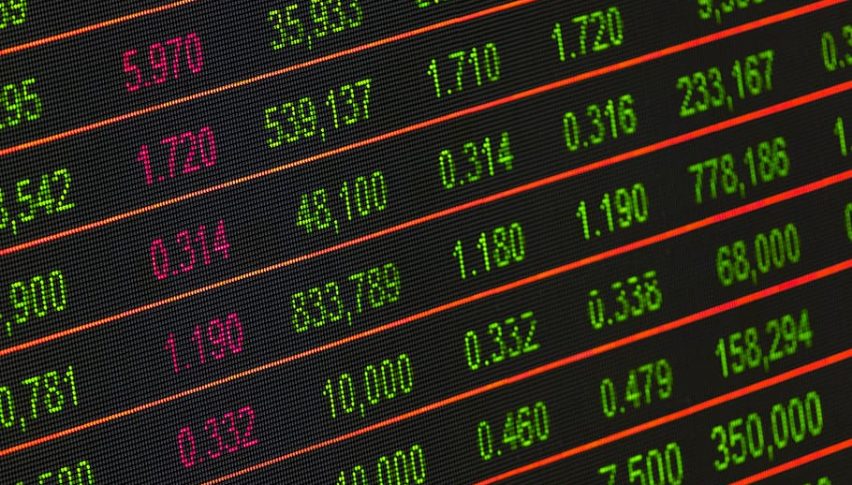 Forex Signals US Session Brief, Feb 4 – Safe Havens Turn Bearish As Sentiment Improves
The sentiment has improved somewhat today.In the last few weeks, the coronavirus outbreak in China sparked fears in financial markets that this might turn into a major pandemic. Safe havens have been surging higher during this time, while risk assets have declined. Yesterday the decline slowed considerably in risk assets and stalled at some point, as the pace of coronavirus spreading slowed down considerably in recent days, compared to previous weeks when it was spreading very quickly.
Today, the sentiment has improved further and commodity dollars are retracing higher, while safe havens such as the JPY and GOLD are declining. Coronavirus has become the main threat for markets now, after the Phase One deal between US and China and Boris Johnson's win in the UK elections. So, if the virus is contained, then chances are that today's price action continues. Although, it's still early to tell. We also saw a climb in crude Oil today, but it faded after Russia's Novak played down another production cut this month by OPEC.
The European Session
BOJ's Kuroda Mentions Further Easing If Necessary –Bank of Japan governor, Haruhiko Kuroda, commented in the Japanese in parliament this morning, saying that they won't hesitate to ease policy further if necessary. But it is too early to ease policy now. Coronavirus impact on China and global economy is a concern. Presence of China's economy is big so there is a chance that virus impact could be big.
Trump Sees himself As the Winner of Iowa's Voting – In case you missed it, there was a round of presidential voting in Iowa yesterday. But the IDP could not release the results yesterday and said that it could be releasing them some time later today. US president, Donald Trump posted a tweet earlier today.

The tweet reads:

The Democrat Caucus is an unmitigated disaster. Nothing works, just like they ran the Country. Remember the 5 Billion Dollar Obamacare Website, that should have cost 2% of that. The only person that can claim a very big victory in Iowa last night is "Trump".

Russia Doesn't Want Anymore Cuts – Russian energy minister, Alexander Novak commented a while ago on the proposal that OPEC+ cuts production again this month by 500k barrels/day. He said that Russia is not sure if now is the right time to deepen oil output cuts. Too early to say if a meeting could take place on 14-15 February. There is a lot of uncertainty and "panic attacks" in the oil market.
UK Construction PMI – Just like manufacturing, construction has also been in deep recession in UK for quite some time. It hit rock bottom in September when the PMI indicator fell to 43.3 points, but it has improved since then. Although, the improvement has been very slow, but was expected to increase the pace in January, with the PMI indicator increasing from around 44 points to 48.1. It increased further to 48.4 points, but that's still in contraction.
The US Session
Iraq Comments on Oil and OPEC – Everything has leaked from OPEC, so we won't need to wait for the official announcement. The earlier headlines pondered a cut of up to 1 mbpd but the baseline forecast is that coronavirus will only cut 200kbpd of demand in a 'worst-case' scenario where the flu lasts 6 months. Iraq said OPEC+ will decide on whether earlier meeting needed after technical panel recommendations.
US Factory Orders – Factory orders have suffered as manufacturing contracts in the US and in the period from August to November last year we  have sen two negative months. But, they were expected to improve today and they did.

US December factory orders +1.8% vs +1.2% expected
Prior was -0.7% (revised to -1.2%)
Factory orders ex transportation +0.6% vs +0.1% expected
Prior ex transport +0.3% (revised to +0.2%)

Revisions to durable goods orders (released Jan 28):

Durable goods orders +2.4% vs +2.4% initially
Ex transport -0.1% vs -0.1% initially
Capital goods orders non-defense ex air -0.8% vs -0.9% initially (prior revised to 0.0% from +0.1%)
Capital goods shipments non-defense ex air -0.3% vs -0.4% initially

US Construction Spending – Construction declined in November last year, posting a 0.8% decline, which was revised to 0.1% later. in December construction spending increased by 0.6% and was expected to increase by 0.5% in January. But, it declined once again:

US construction spending for December -0.2% versus 0.5% estimate
Prior report came in at 0.6% revised to +0.7%
US construction spending comes in weaker than expected at -0.2% versus 0.5% estimate
total private construction reached 1.327 trillion.
private construction spending -0.1% to 991.2 million
public spending -0.4% to 336.4 million.
Trades in Sight
The trend has been bearish for a month
The sentiment is still negative for the NZD
The 20 SMA is providing resistance
The retrace seems weak compared to other risk assets today

The 20 SMA is providing resistance today
NZD/USD has been bearish for about a month, since it reversed down at the beginning of January. The geopolitical tensions between US and Iran and the outbreak of coronavirus have turned the sentiment negative and risk assets such as commodity Dollars have turned massively bearish. NZD/USD has lost more than 300 pips during this time and moving averages have turned into resistance. They have killed all retraces higher, which have been pretty weak to be honest, as the H4 chart above shows. As the downtrend picked up pace in the last couple of weeks, the smaller period MAs came into play and last week even the 20 SMA couldn't catch up with the price, as the decline continued.
This week though, the sentiment has improved somewhat, as we mentioned above and the price is trading around the 20 SMA, after it caught up. The sentiment has improved further today , so we are seeing a retrace higher. We decided to take this opportunity and go short on NZD/USD, since it has made minor gains compared to AUD/USD and other risk currencies.
In Conclusion
Today the sentiment has finally turned positive after being pretty bad for several weeks. We are still seeing cases of coronavirus in other countries, but it seems like the pace of spreading has slowed and it is being brought under control. It's still early and traders are being cautious, but let's hope this all ends here.