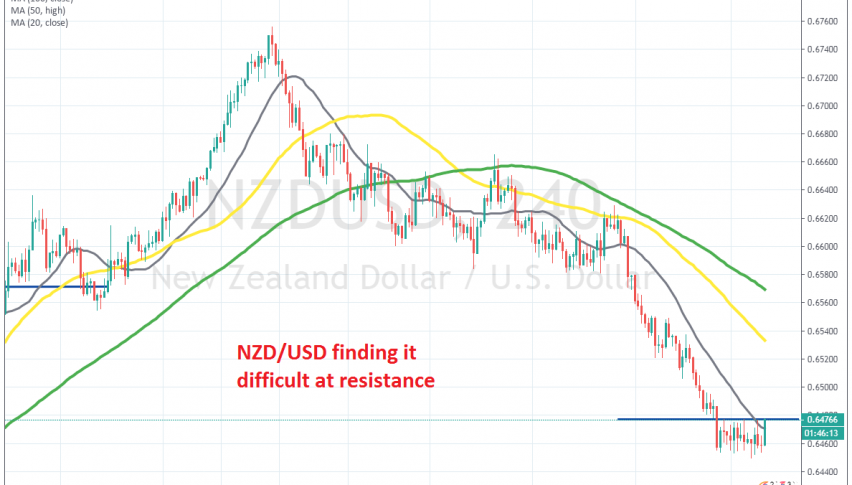 Shorting the Retrace in NZD/USD
NZD/USD has been bearish for about a month, since it reversed down at the beginning of January. The geopolitical tensions between US and Iran and the outbreak of coronavirus have turned the sentiment negative and risk assets such as commodity Dollars have turned massively bearish.
NZD/USD has lost more than 300 pips during this time and moving averages have turned into resistance. They have killed all retraces higher, which have been pretty weak to be honest, as the H4 chart above shows. As the downtrend picked up pace in the last couple of weeks, the smaller period MAs came into play and last week even the 20 SMA couldn't catch up with the price, as the decline continued.
This week though, the sentiment has improved somewhat, as we mentioned above and the price is trading around the 20 SMA, after it caught up. The sentiment has improved further today , so we are seeing a retrace higher. We decided to take this opportunity and go short on NZD/USD, since it has made minor gains compared to AUD/USD and other risk currencies.