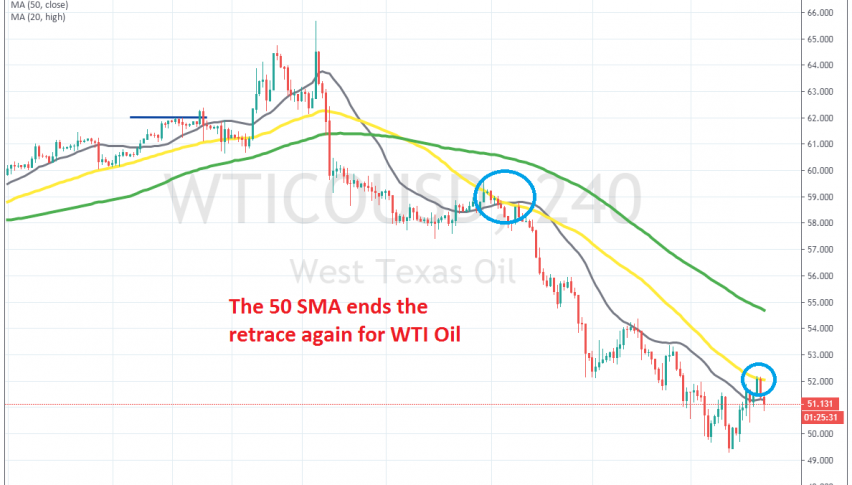 Crude Oil Reverses Down From the 50 SMA, With Russia Reluctant to Cut Production Further
The coronavirus outbreak in China has had a major impact on crude Oil prices, with WTI reversing from above $65 in the first week of January and falling below $50 earlier this week. The global economy is already in a difficult position and a recession in China would probably send the global economy in recession as well.
As a result,t he demand for energy has declined and Oil prices have fallen off a cliff. Although, OPEC+ is looking to cut production again by 66k barrels/day, after cutting production by 50k barrels/day in December. This sent crude Oil higher,  together with rumours about a possible cure for the virus, but it seems like the retrace might be over.
Russia seems hesitant to keep the existing production quotas for too long, let alone placing new ones, with a very large target cut by OPEC. The climb stopped in WTI right at the 50 SMA (yellow) on the H4 chart. This moving average provided resistance last month, so it is doing that job again now. OPEC is waiting the final position from Russians now and Oil is slipping lower. If they fail to reach a conclusion soon, then the bearish trend will likely resume for crude Oil. We are already short on Oil, so we hope that the bearish trend continues.