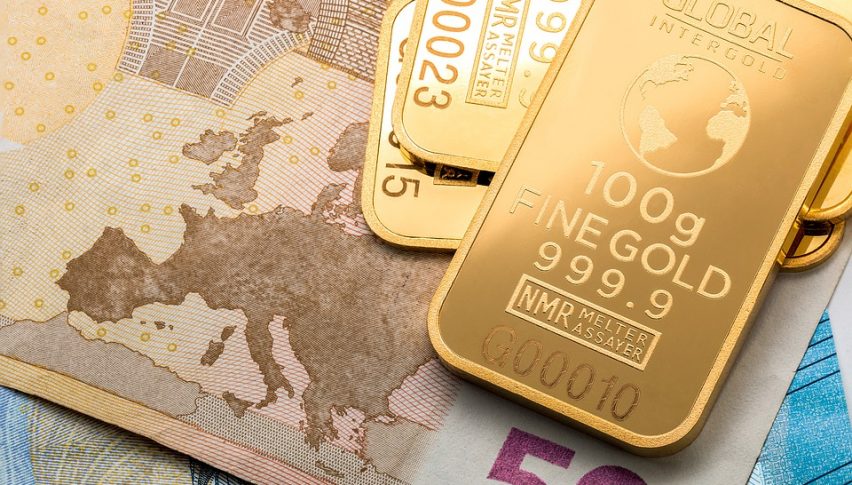 Friday Risk Aversion Turns Into A Trading Opportunity
Financial markets have been pretty volatile so far this year. Last year ended with some heavy USD selling in the last few days, as year-end cash flows turned against the USD and traders were closing some of their long term USD buy positions. In the first two weeks, tensions increased in the Middle East between US and Iran, which hurt the sentiment, sending safe havens higher, with GOLD  gaining around $60 during that period.
Tensions declined in the Middle East and markets calmed down for a while and Gold retreated lower. But, that didn't last too long and the sentiment turned negative again after the breakout of coronavirus. Markets haven't panicked yet, but they are on the verge of it. After the initial scare, things calmed down a bit, as Chinese officials seems confident that they will keep the virus under control.
But, new cases keep coming up and so far we have more than 35,000 cases and 770 deaths. So, traders remain cautious and the price action on Fridays has turned quite predictable now. Looking at the last three Fridays, we see that the sentiment turned negative ahead of the weekend, especially in the US session.
This shows that forex traders are turning into safe havens and away from risk currencies, just in case the coronavirus turns into a global pandemic and considering how aggressive it is, it is quite possible that it might explode if measures fail in ports and airports in other countries around the globe.
Solid gains for Gold in the last three Fridays
As a result, traders have have turned to Gold during the last three Fridays. On the previous two Fridays, Gold has gained around $20, while yesterday it gained around $10. The bullish moves have been pretty smooth, with little to no pullback lower, which is great for trading, since the risk of getting caught wrong on the long side is minimal. So, if the situation with coronavirus remains the same, we will try to go long on Gold next Friday.