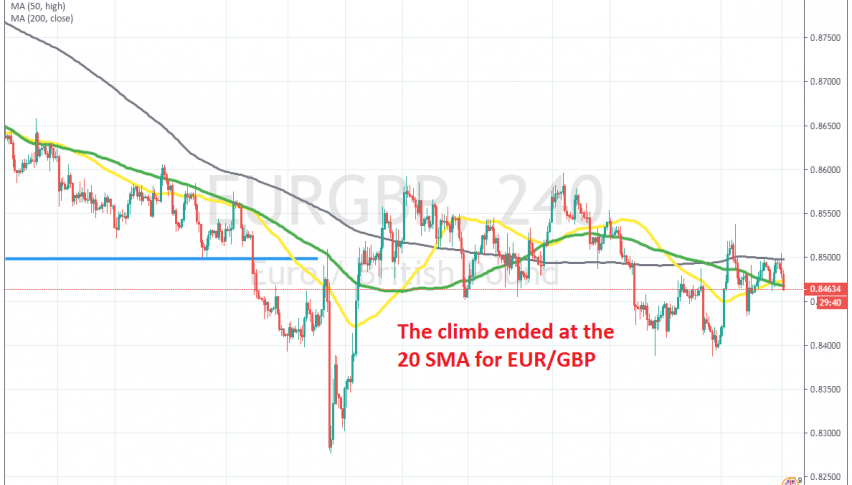 EUR/GBP Reverses at the 20 SMA
EUR/GBP has been bearish for several months, since the ECB turned even more dovish in September last year, cutting interest rates and restarting the QE programme again. The general elections in the UK in December gave the GBP a big boost after BoJo won a clear majority in the British Parliament, sending EUR/GBP further down.
But, we saw a reversal in the GBP after the elections, as traders concentrated on the UK economy, rather than Brexit and the UK economy is not in a good shape, just like the rest of major economies around the globe. EUR/GBP reversed higher again in December.
But, it hasn't been able to make new highs this year. So, this pair has been trading in a range since mid December, between 0.8580 and 0.9380. In fact, highs have been getting lower and today we saw another reversal down, this time from the 20 SMA (grey) on the H4 chart.
We decided to open a sell EUR/GBP signal after the bounce today, as German GDP posted a decline in Q4, ahead of the ECB meeting
4 days ago
EUR/USD has gained 14 cents since October, but might be time for a bearish reversal as economic dat improves in the US
4 days ago