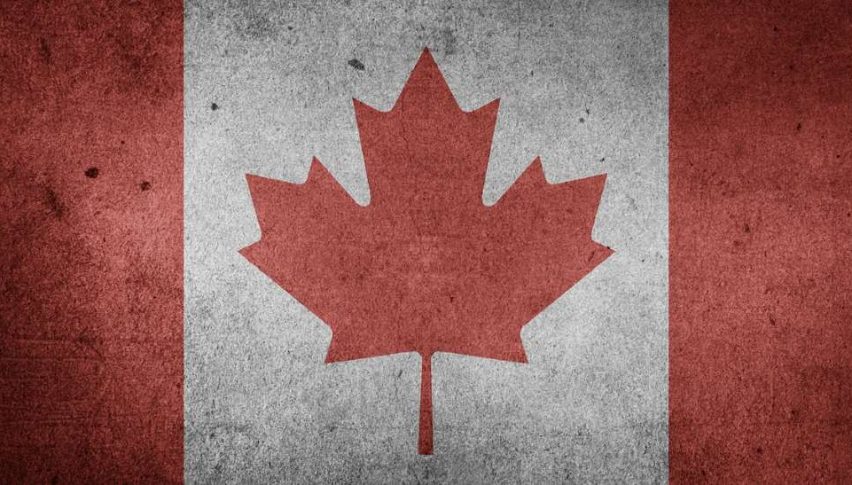 Sub-$50.00 WTI Sends USD/CAD North
Led by coronavirus fears, WTI crude oil has continued its bearish early-2020. Subsequently, the Loonie continues to lose market share vs the Greenback. For the second straight session, forex players have bid the USD/CAD north of the 1.3300 handle.
At this point, there isn't a whole lot of faith in the value of global oil. WTI prices are back below $50.00 and look to be headed lower. North American producers are taking note of the weakness, tempering expansion. Last Friday's Baker-Hughes Rig Count came in relatively flat at 676, up one rig week-over-week. While not a huge surprise, this figure represents a decent shift from mid-January production sentiment.
Let's dig into the USD/CAD daily technicals and see how our short trade recommendation from late-January has fared.
USD/CAD Challenges Triple-Top
With the coronavirus and seasonality keeping a lid on WTI prices, the USD/CAD is on the bull. Rates are driving above 1.3300 and challenging a key daily Triple-Top formation (1.3320-27).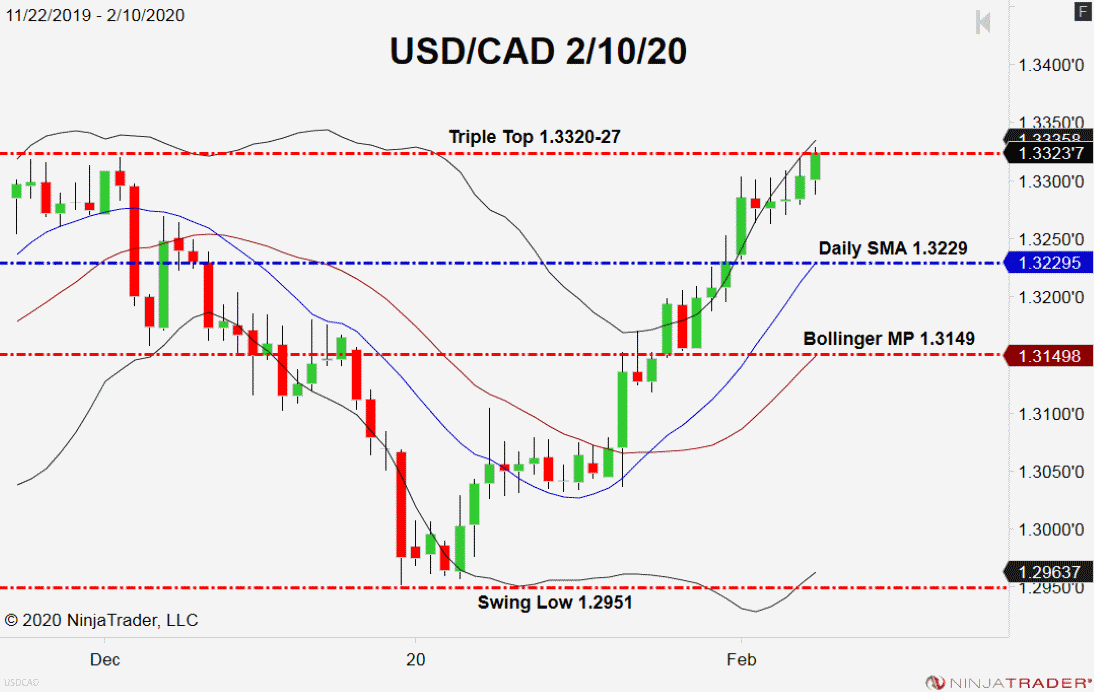 Overview: In a Live Market Update from 29 January, I outlined a shorting opportunity from beneath the daily Triple-Top in the USD/CAD. The sell from 1.3014 initially produced a solid 26 pip gain, but short of the 42 pip profit target. Now, the tables have turned and this market appears happy grinding north. Today's close will be key; if beneath 1.3320, a pullback is possible going into the weekly crude oil inventories cycle.
If you are trading the forex majors, remember that FED Chairman Jerome Powell is due to begin his semi-annual testimony before Congress Tuesday. Key topics will include the state of monetary policy, robust U.S. equities performance, and lagging inflation. While no FED moves are expected until June at the earliest, Powell's testimony will still likely sway the USD. Be sure to have your stops down and leverage in check going into the Tuesday 10:00 AM EST engagement.