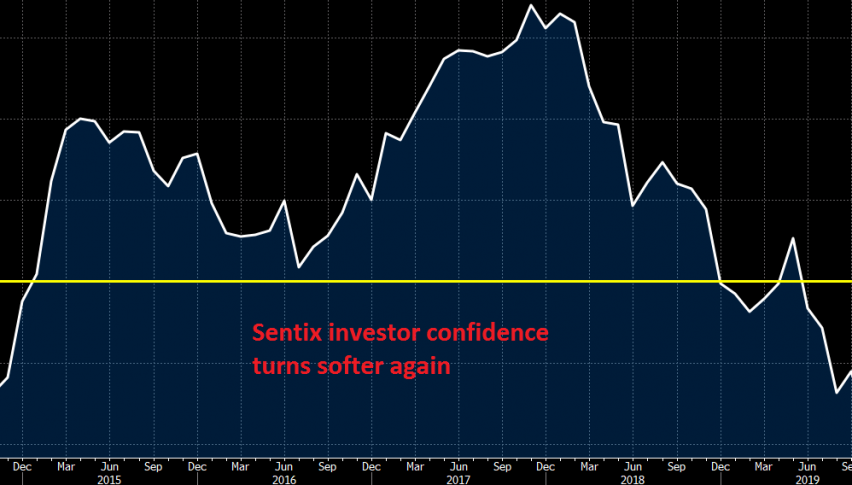 The Investor Confidence is not Going Anywhere in Europe
The economy of the Eurozone has weakened considerably in the last two years, together with the global economy. The global trade war, as well as major central banks hiking too much too fast in the previous years, hurt the economy and the economic sentiment too, as well as the investor confidence.
Sentix investor confidence fell into negative territory last year and it bottomed at -16.8 points back in October. But, it improved after the ECB eased the monetary policy again late last year and it came back to positive territory in November. In January, it improved further to 7.6 points, which was encouraging.
But, it was expected to cool off a bit this month. Investor confidence eased a little after hitting its highest level since November 2018 back in January, as coronavirus fears are tempering with sentiment over the past few weeks. It missed expectations of 6.1 points, falling to 5.2 points.
That said, Sentix notes that investors are still relatively relaxed over the virus outbreak with global confidence being largely hit by worries surrounding the Chinese economy. So, the confidence is not improving too fast and I expect it to remain around these levels for months to come.
We have turned bearish in EUR/USD as the bullish pressure fading and the price heading for 1.07 now
2 days ago