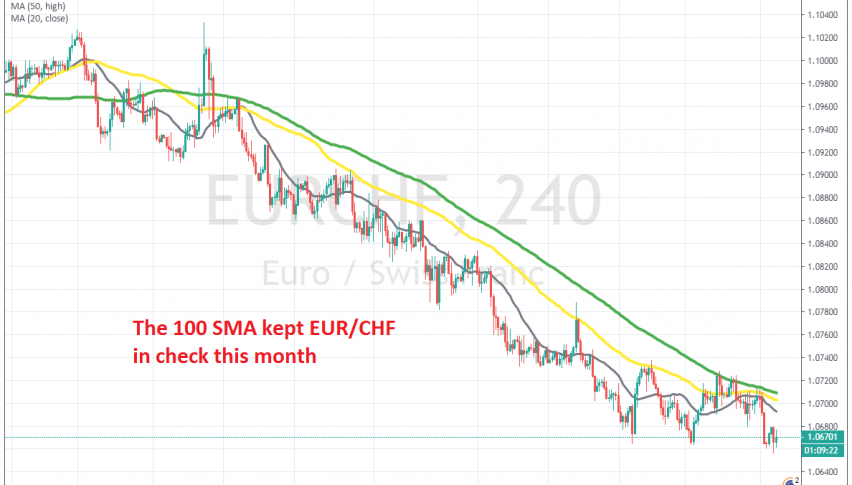 MAs Helping Keep EUR/CHF Bearish
EUR/CHF turned bearish in December after a short lived spike, following the Phase One deal optimism between US and CHina, which sent safe havens lower for a while. But, traders turned to safe havens towards the end of the year and this pair turned bearish back then.
Then, the tensions in the middle East and the coronavirus outbreak hurt the sentiment further, sending safe havens surging higher and EUR/CHF tumbling lower. During this period, EUR/CHF has lost more than 350 pips from top to bottom.
During the decline, the 50 SMA (yellow) has been doing a great job in providing resistance as the decline was pretty ferocious and smaller moving averages come into play in such periods. But, the trend has slowed in February as the sentiment improved a little, despite the cases of coronavirus heading towards 50k. Now, the 100 SMA has caught up with the price and it has been providing solid resistance.
Yesterday, we saw the 100 SMA reject the price and this pair turned bearish again. I suspect it will remain bearish as long as coronavirus stays. We missed that opportunity yesterday, but will try to get in short, if another retrace higher to those moving averages takes place. Follow our forex signals page for live trade ideas on this pair.