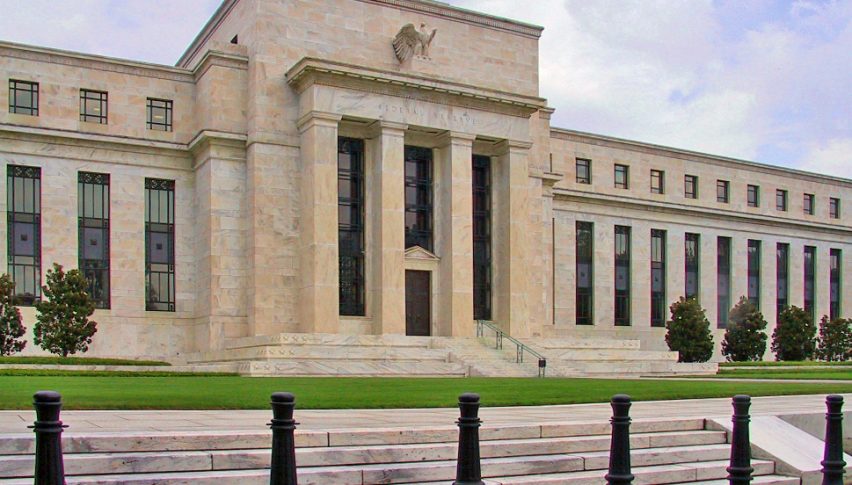 Powell Testifies, USD Stalls
Today marks the initial stages of Jerome Powell's semi-annual Congressional testimony. Thus far, his comments toward the American economy have been fairly positive. Nonetheless, the U.S. indices have pulled back from intrasession highs and the USD hasn't done much vs the majors.
Powell Testimony Highlights Dull U.S. Session
It's always a challenge to trade while a sitting FED Chairman addresses Congress. Most of the time, nothing of any merit is said. However, on occasion, the commentary shakes markets to the core. This morning hasn't brought much in the way of news from the testimony. Here are a few of the high points of Powell's trip to Capitol Hill:
The FED is keeping a close eye on the coronavirus and its spread.

Coronavirus fallout could lead to disruptions in China that impact the global economy.

The current stance of monetary policy will support continued growth.

As long as incoming information is consistent, current monetary policy will likely remain appropriate.

Economic activity increased at a moderate pace during the second half of 2019 and the labor market strengthened further.
This morning's headline quote from Powell: "There's nothing about this expansion that is unstable or unsustainable." For the time being, the U.S. markets are largely ignoring this concept.
EUR/USD Rallies From 1.0900
The past six sessions have been miserable for the EUR/USD. Rates have plunged almost 200 pips following a steep Brexit Day rally.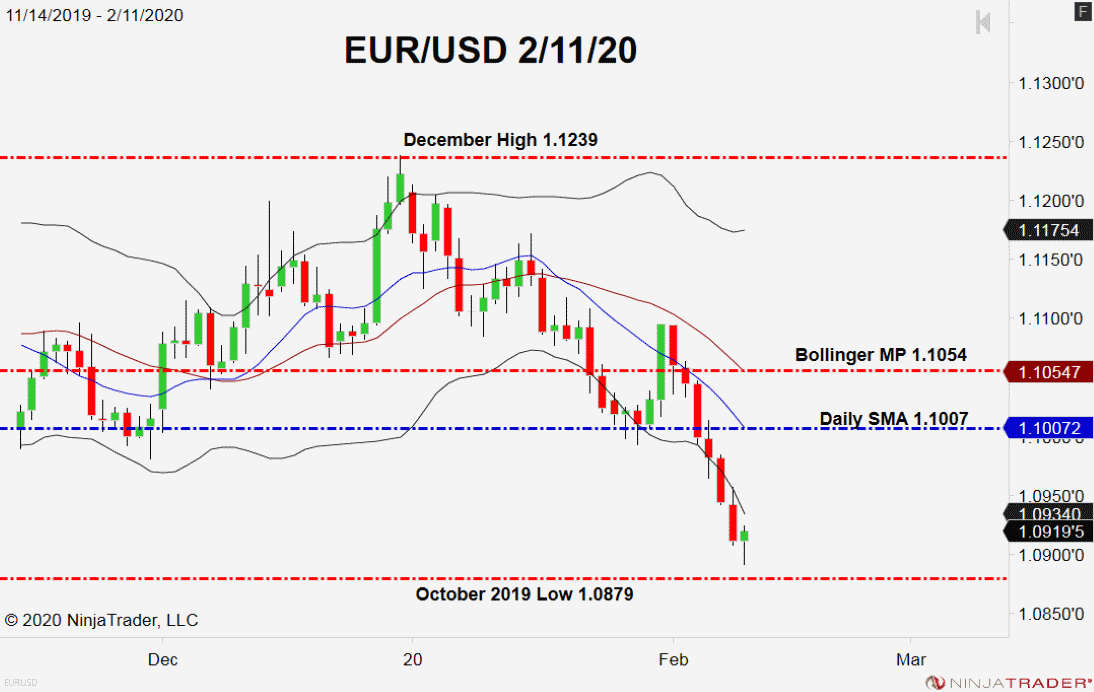 Bottom Line: Until we see signs of trend exhaustion, holding a long position in the EUR/USD is a risky proposition. However, a short-term buy from the October 2019 Low (1.0879) may not be too bad of an idea.
Until elected, I will have buy orders in the queue from 108.80. With an initial stop at 1.0848, this trade produces 30 pips on a slightly sub-1:1 risk vs reward management plan.