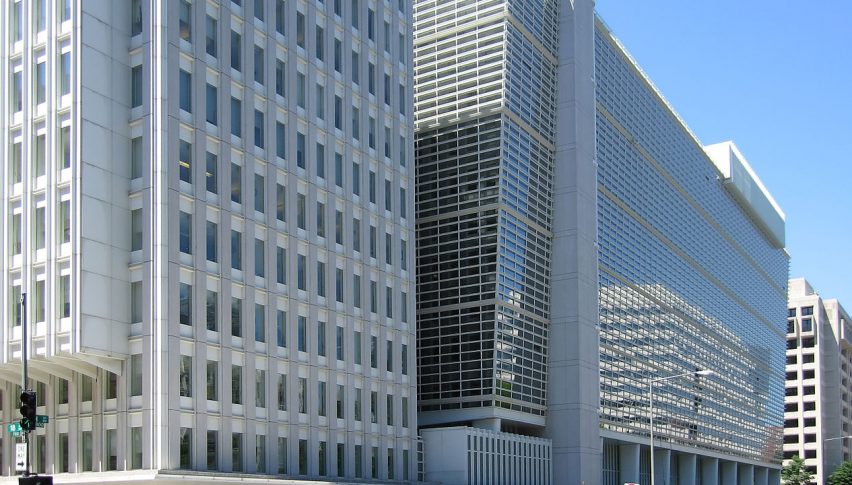 World Bank to Not Offer China Financial Assistance to Tackle Coronavirus Impact?
Posted Tuesday, February 11, 2020 by
Arslan Butt
• 1 min read
World Bank President David Malpass confirmed on Monday that the bank is ready to offer technical assistance to aid China's efforts to fight the ongoing coronavirus pandemic, but clarified that no new loans will be made available towards this purpose. Malpass made these comments while speaking with Reuters, confirming that it is coordinating with the WHO towards offering information about tackling health crises in the past and other health-related policies.
China is one of the largest borrowers of the World Bank, owing nearly $15 billion in the form of loans since 2011. Malpass let on that the World Bank is not considering any new loans as China has ample international reserves to help tackle the financial challenges of the outbreak.
The World Bank has also offered technical expertise and assistance to China on matters of disease surveillance, food safety and assessment of the economic impact of the coronavirus. According to Malpass, "Clearly, coronavirus is slowing growth in the first half of 2020. What the long-term consequences are we'll have to see as the response occurs and the adjustments are made."
So far in this current financial year, the World Bank has only granted a $150 million loan to China towards a project on sustaining forests in the upper reaches of the Yangtze River basin. In December 2019, it unveiled a new five-year plan for China that cuts annual lending from an average of around $1.8 billion over the past five years to around $1-$1.5 billion.
China's manufacturing and services are bouncing in expansion as the grand reopening goes underway, which will help improve risk sentiment
1 week ago