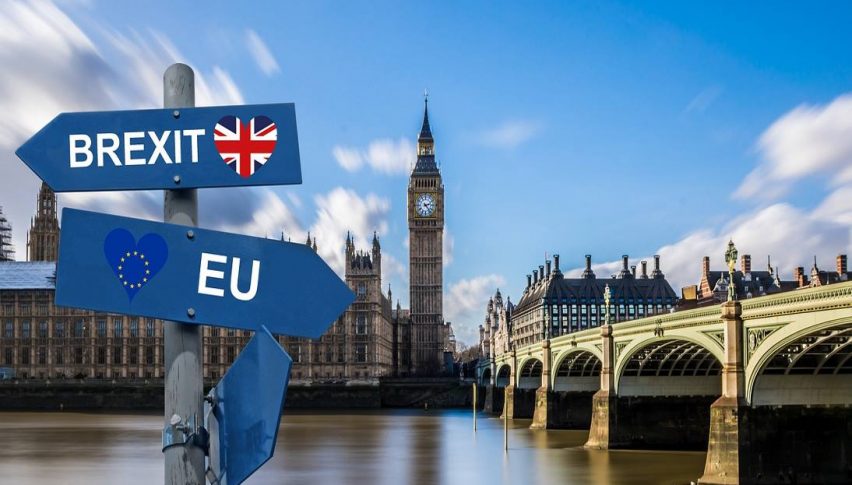 GBP/USD Non-Committal Post-Brexit
With Brexit Day almost three weeks in the past, talk has turned to the future of E.U. and U.K. trade. Negotiations are scheduled to begin shortly, with both sides gearing up for another series of intense exchanges. Although the transition period expires on 31 December 2020, most forex traders expect multiple deals to be ratified by then. As a result of the uncertainty, the GBP/USD is in a relative holding pattern.
At this point, the post-Brexit trade negotiations will likely resemble E.U./U.K. divorce deal talks. According to a speech from earlier today, chief U.K. Brexit negotiator David Frost reiterated that the U.K. "must have the ability to set laws that suit us." Frost also suggested that a "Canada-style trade deal" is ideal for the United Kingdom. Frost's comments came on the heels of French Foreign Minister Jean-Yves Le Drian warning that "the two sides would rip each other apart" in negotiations.
So is anything set to get done? In all likelihood, the restructuring of E.U. and U.K. trade is going to be an arduous process. However, timelines may become compressed if either the E.U. or U.K. can craft a formal trade deal with the United States. At this point, currency traders are taking a wait-and-see approach to the situation and GBP/USD.
GBP/USD Noncommittal Near 1.3000
The more things change, the more they stay the same. Since mid-October, the 1.3000 handle has been a major level drawing participation to the GBP/USD. For the time being, it looks like currency players are happy with this area of fair value.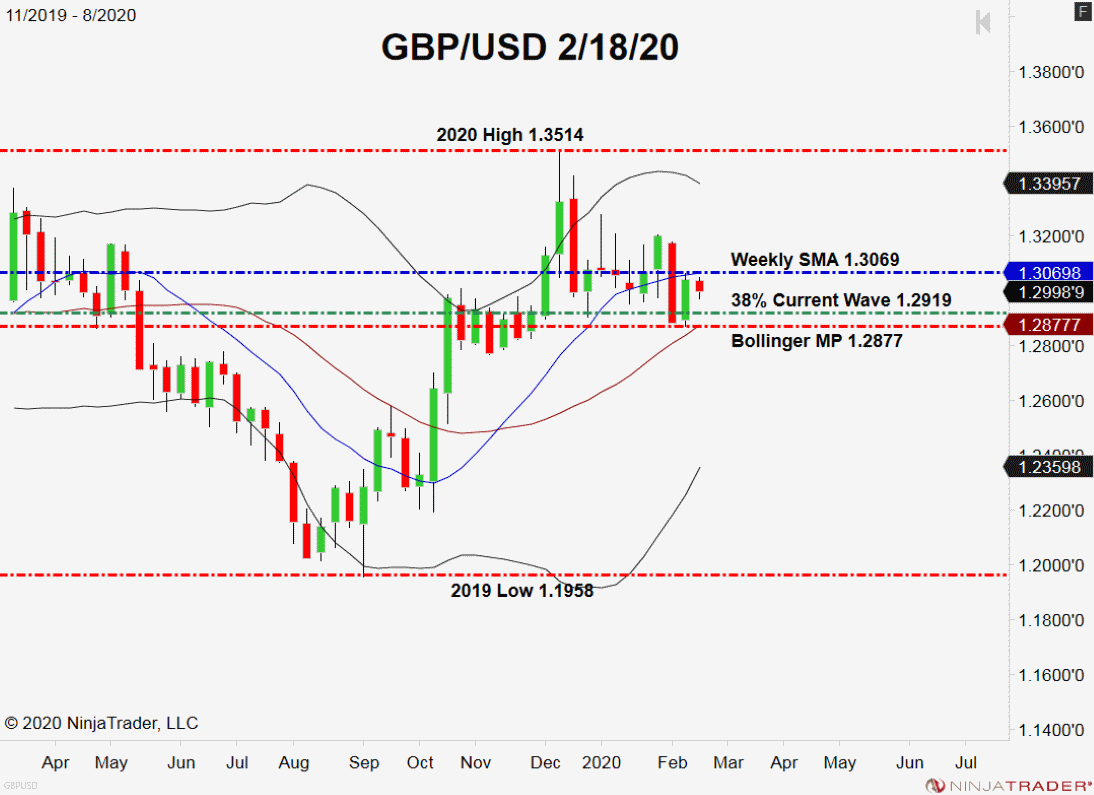 Here are a couple of levels from the weekly chart worth watching until Friday's close:
Resistance(1): Weekly SMA, 1.3069

Support(1): 38% Current Wave Retracement, 1.2919
Overview: As we move toward mid-week trade, it looks like more rotation may be in store for the GBP/USD. Rates are firmly between intermediate-term support and resistance levels. Should this market deviate from the 1.3069-1.2919 range, a strong short-term move toward either 1.2800 or 1.3200 is probable.