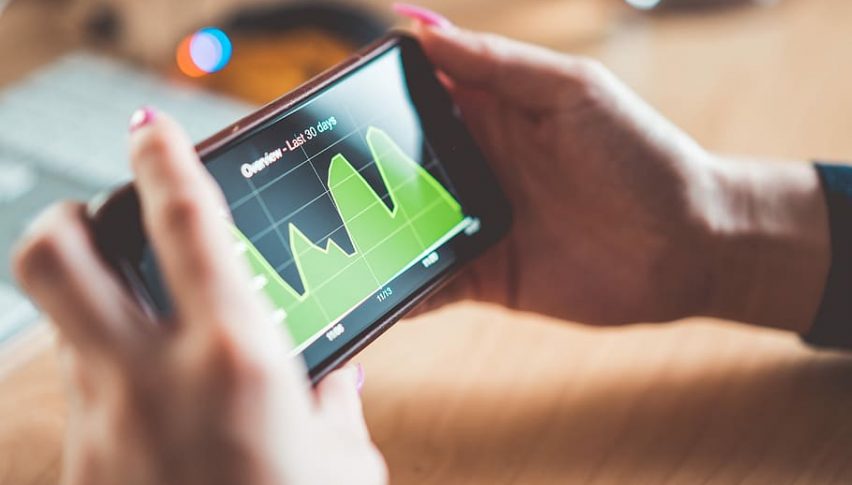 Forex Signals US Session Brief, Feb 19 – Confused Markets Today
Posted Wednesday, February 19, 2020 by
Skerdian Meta
• 4 min read
The panic from the coronavirus outbreak has abated now, as it seems to be under control outside of China, at least. In China, the virus continues to spread, but the pace of spreading has slowed down, which has improved the sentiment. Although, the Chinese economy is surely going to suffer, as most major names in the industry have revised economic growth forecasts in China for 2020. So, traders have been uncertain what direction to take today in forex.
Although, there was some price action nonetheless. USD/JPY resumed the bullish trend today and has climbed around 70 pips so far, as JPY's appeal as safe haven diminishes, with the sentiment less negative now than a month ago. Risk currencies also retraced higher during the Asian session today, but the climb has stopped there. On the other hand, Gold is still attracting bids. Gold is more than $40 higher today, despite the improvement in the sentiment, climbing to the highest levels since 2013. So, there are mixed feeling out there today and there's no real direction in forex. The UK inflation report showed a jump in December, but the GBP is has given back the gains from that report now.
The European Session
Moody's Lowers China's GDP Forecast for 2020 – The economy of the Eurozone showed some signs of life in the last months of 2019, after weakening for about two years. The ECB eased the monetary policy in September last year, cutting deposit rates from -0.40% to -0.50% and restarted the QE programme in November, buying 20 billion Euros worth of assets. The ECB started beating its chest in recent weeks, as the data started to show some improvement, but we have seen the data turn softer again. Yesterday we saw the ZEW economic sentiment soften again in Germany and the Eurzone. Today, the construction output report for December is showing a big decline. Below is the report for December:

Eurozone December construction output -3.1%
Prior +0.7%
Construction output -3.7% y/y
Prior +1.4%

UK CPI Inflation Report – Inflation was holding up well in Britain during the last two years, despite the weakening global and the UK economy, as well as inflation cooling off considerably in other areas of the world, such as the Eurozone. But, it started cooling of in the UK as well towards the end of 2019. In December, CPI (consumer price index) inflation fell to 1.3%, which got the Bank of England worried. They turned dovish as a result last month, but today's report which is for January is showing a decent improvement, which sent GBP/USD jumping higher, but it has given back those gains now. Below is the inflation report from the UK:

UK January CPI +1.8% vs +1.6% y/y expected
Prior +1.3%
CPI -0.3% vs -0.4% m/m expected
Prior 0.0%
Core CPI +1.6% vs +1.5% y/y expected
Prior +1.4%

Positive Outcomes for the G20 Summit over the Weekend? – This weekend, the G20 summit will be held as we will see global leaders and central bank representatives come together to meet, for whatever reason. Reuters, cited a draft communique on the matter a while ago and the comments seem more positive.

G20 financial leaders see economic growth to pick up modestly in 2020, 202
There are signs of easing tensions
Downside risks to growth include coronavirus outbreak
To enhance global monitoring, stand ready to take further action
Monetary policy should continue to support economic activity, ensure price stability
US Session
FED's Bostic Feels Optimistic About the Economy – The Atlanta FED leader Bostic made some comments a while ago regarding the economy and the comments seem positive. Jobs portion of the economy is doing 'quite well'. Natural rate of unemployment has moved lower.
PBOC Trying to Sound As if Everything Is Under Control – The People's bank of China released it's monetary policy. Below are the Chinese central bank remarks in its quarterly monetary policy implementation report.

The fundamentals of China's economy have not changed
China's economy faces several challenges
Coronavirus outbreak will have certain impact on the economy
Will increase credit support to fight back against impact of coronavirus outbreak
Will comprehensively use monetary policy tools, keep yuan basically stable
Will support firms to resume operation and production

 

Canadian CPI Inflation – The inflation report from Canada was released a while ago. It was a bit of a mixed report, but it leaned more on the positive side.

Canada January CPI +2.4% vs +2.3% y/y expected
Prior was +2.2%
CPI +0.3% m/m % vs +0.2% expected
Prior m/m reading was 0.0%

Median 2.2% vs 2.2% exp (prior 2.2%,)
Common 1.8% vs 2.0% exp (prior 2.0%)

 

Coronavirus Update –


Country,
Other

Total Cases
New
Cases
Total
Deaths
New
Deaths
Total
Recovered
Serious,
Critical
China
74,188
+1,752
2,006
+138
14,882
12,017
Diamond Princess
621
+79
17
20
Japan
84
+10
1
20
4
Singapore
84
+3
34
4
Hong Kong
63
+1
2
+1
5
6
S. Korea
51
+20
16
Thailand
35
17
2
USA
29
3
Taiwan
23
+1
1
2
Malaysia
22
15
Germany
16
9
Vietnam
16
14
Australia
15
10
France
12
1
7
Macao
10
5
U.K.
9
8
U.A.E.
9
3
1
Canada
8
1
Philippines
3
1
2
Italy
3
2
India
3
3
Iran
2
+2
Trades in Sight
The main trend is still bearish since early January
The retrace higher is complete
MAs are pushing EUR/USD lower
MAs are providing solid resistance for NZD/USD
NZD/USD turned bearish at the beginning of this year, after having retraced higher in the last three months of last year. But, good times ended with the end of Q4 in 2019 and once the new year began, the retrace higher ended and the price turned bearish. NZD/USD has remained bearish since then, losing nearly 400 pips, as the tensions between US and Iran at first, then the coronavirus epidemic hurt the sentiment in financial markets. During this time, moving averages have turned into resistance and have reversed the price lower many times.
Last week, we saw the price retrace higher, but buyers gave up below 0.65 twice. Rhe 100 SMA (green) also helped reverse the price down in the second occasion, as it was approaching. Today we saw another pullback higher, but the retrace ended at the 20 SMA (grey) this time. So, buyers continue to remain in charge on this pair as well, so pullbacks higher offer good opportunities to sell.
In Conclusion
The sentiment improved earlier today, especially during the Asian session and risk currencies retraced higher, while the JPY declined, sending USD/JPY higher. On the other hand, Gold has been climbing and now the sentiment has turned negative again, with risk currencies turning bearish.
Overnight we had the CPI consumer inflation report from Australia, with AUD/USD being on a bullish trend for a few months
2 weeks ago