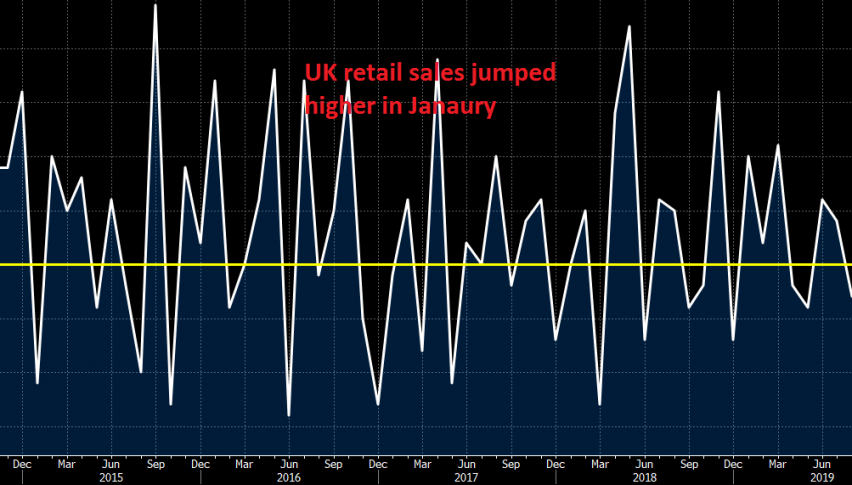 GBP/USD Continues the Tumble, Despite a Solid Retail Sales Report for January
The UK retail sales report for January was released earlier today. It was a positive report, showing some decent increase in sales last month and beating expectations. Yet, the GBP is still declining, with GBP/USD having lost around 200 pips in the last few sessions. Below is the retail sales report:
UK January retail sales +0.9% vs +0.7% m/m expected
Prior -0.6%; revised to -0.5%
Retail sales +0.8% vs +0.6% y/y expected
Prior +0.9%
Retail sales (ex autos, fuel) +1.6% vs +0.8% m/m expected
Prior -0.8%
Retail sales (ex autos, fuel) +1.2% vs +0.5% y/y expected
Prior +0.7%
Solid beats across the board with the monthly ex-fuels reading seeing the biggest rise since May 2018. That said, the three months to January sees a +0.8% 3m/y reading – which is the weakest since May 2013. Looking at the details, the surveying firm ONS notes that petrol stations saw the biggest monthly fall in sales since April 2012, coinciding with higher energy prices. Meanwhile, the jump in retail sales largely owes to clothing and footwear sales.