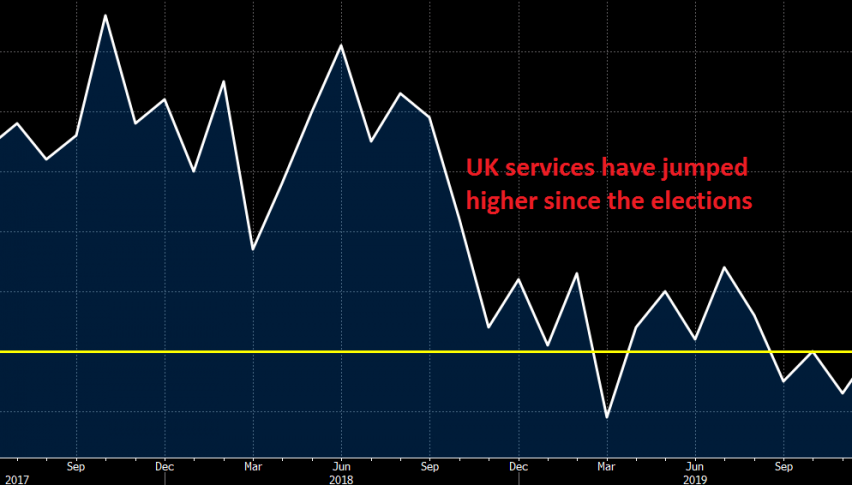 UK Services Confirm Leaving Behind Contraction
The UK economy weakened considerably last year, as the Brexit uncertainty hurt the investor sentiment, on top of the trade war between US and China. many sectors of the economy fell in contraction, including the broader economy. The service sector which makes up 80% of the British economy also fell in contraction for a few months towards the end of last year.
But, the service sector posted a nice jump in January, after the UK elections produced a clear winner and Brexit finally took a direction, which improved the sentiment. Today's services PMI showed a small cool off for February, but services remain above 53 points, which is a long way from contraction now.
UK February flash services PMI 53.3 vs 53.4 expected
Prior 53.9
Manufacturing PMI 51.9 vs 49.7 expected
Prior 50.0
Composite PMI 53.3 vs 52.8 expected
Prior 53.3
On the balance of things, the headlines suggest some steadiness in UK economic activity after the election. The services sector sees a mild drop but manufacturing improved, leading the overall composite reading to stay near similar levels as seen in January. Looking at the details, Markit notes that supply chain disruptions are emerging as a result of the coronavirus outbreak but they still forecast UK Q1 GDP to be at +0.2% q/q.