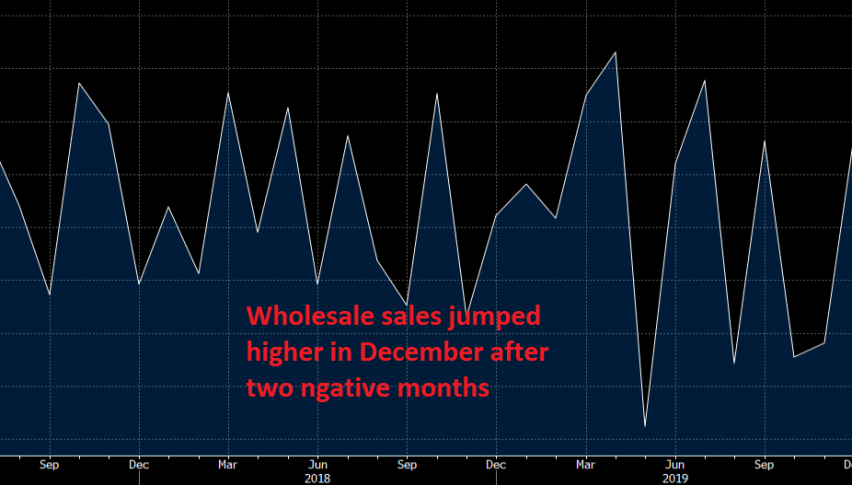 Wholesale Sales Increased in Canada, After Contracting for Three Months
The Canadian economy has been weakening during 2019, following the rest of the globe. Certain sectors of the economy fell in contraction, while wholesale sales declined in three out of the last four months. Sales have declined by 2.5% in total since August last year. But, today's report showed a decent jump for December.
Canada December wholesale trade sales +0.9% vs +0.4% expected
was -1.2% (revised to -1.1%)
Four of seven subsectors higher
Volumes rose 0.8%
Sales up 2.3% in 2019, the 10th consecutive increase
This was the first rise after two declines and in Q4 sales were down 1.5% in total, to end a streak of 14 consecutive quarterly increases. The main drag was the automotive sector. But, sales turned positive in December, beating expectations of 0.4%. Although, the CAD is following crude Oil which has been bearish today, so this report is not having much impact.