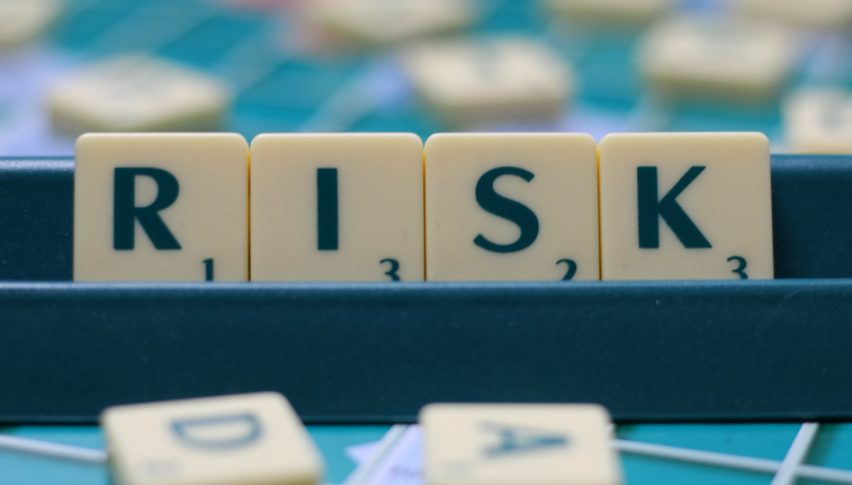 Forex Signals US Session Brief, Feb 25 – Risk Remains in Check, As Coronavirus Spreads
Earlier this month, the risk sentiment improved in financial markets, as the coronavirus seemed to be contained mainly within China. There were cases abroad, but they seemed to be few and under control, so the pandemic was only inside China. That is bad enough for the global economy, since China is connected to every country in the world through trade. But, the fact that it wasn't spreading abroad helped improve the sentiment. But, new infected cases and deaths jumped higher in Japan, South Korea, Iran, and particularly Italy over he weekend, which turned the sentiment massively negative yesterday.
Now, coronavirus is not under control outside of China. The spread in Italy in particular, has sparked panic that the virus might turn into a pandemic in Europe as well now. As a result, stock markets crashed lower yesterday, although the panic has worn of a bit today. But, the decline in stock markets continues, albeit slower than yesterday. Safe havens such as Gold have retreated a bit today, but the fears is still looming, as new cases popped up in Austria and Croatia. So, traders remain pretty cautious still and the risk sentiment is in check.
The European Session
Donald Trump Making Optimistic Comments in India – US President Donald Trump is visiting India and among other comments, such as, both our nations' Constitutions begin with "We the people" , he is speaking about stock markets as well. Yesterday stock markets had a terrible day and the decline is continuing today too. Although, Trump feels more optimistic. Below are some of his main comments:

The market had 'one bad day' yesterday
The market will go up if he wins the election this year
The market will crash "like you have never seen before" if he loses the election
Says the US is spending a tremendous amount on coronavirus efforts

OPEC Trying to Shift Attention to the Long Term – OPEC's Barkindo was commenting a while ago, saying that they see global economy almost doubling by 2040. he also added that the "thirst for energy will continue to grow". When you can't talk up the near-term outlook, you try and play the long game, right? Because crude Oil is still declining today.
ECB Continues to Call for Support from European Governments – The ECB cut deposit rates last September to -0.50% and restarted the QE programme. But, the economy is still pretty weak and they continue to call for help from governments, to increase spending. ECB's de Cos made some comments ealrier today:

Monetary policy can be more effective if supported by more expansive fiscal policy
Effectiveness of loose monetary policy can be increased by more expansive fiscal policy or ambitious structural reforms
Says that countries that have fiscal margin should help boost growth in the rest of the euro area

Two More Rate Cuts from the FED in 2020? – World Health Organization has been keeping pretty calm after the outbreak of coronavirus. They continue to remain calm, with only some mild recommendations, which seems like they are doing it on purpose to help spread the virus faster. Is it possible that a mafia organization has hijacked WHO? They made some more mild comments today:

WHO says that they are not planning a 'big announcement' on coronavirus outbreak
Many countries have pandemic plans ready
Some may act on them depending on their situation
But WHO itself does not plan a 'big announcement'
Says countries have to be prepared for the virus that is 'literally knocking at the door'
US Session
Philly FED non-Manufacturing PMI – The manufacturing actvity fell in contraction in the US in Q4 of last year, but it has improved this year and jumped above contraction, as the ISM and Philly FED manufacturing indexes showed recently. Now it seems like the Philly FED non-manufacturing activity is improving.

Philly Fed Feb non-manufacturing activity 36.1 vs 23.5 prior
Prior was 23.5
New orders 28.1 vs 16.6 prior
Employment 21.5 vs 12.5 prior

US CB Consumer Confidence – The consumer confidence also weekend last year, as the economy slowed in the US and globally and the trade war escalated. Although, it has started to improve in recent months, having jumped to 131.6 points last month, from around 125 previously. Today, this indicator is expected to improve further to 132.6 points.
Coronavirus Update –


Country,
Other

Total Cases
New
Cases
Total
Deaths
New
Deaths
Total
Recovered
Serious,
Critical
China
77,663
+513
2,664
+72
27,633
9,126
S. Korea
977
+144
11
+3
22
6
Diamond Princess
691
4
+1
10
35
Italy
287
+58
7
1
23
Japan
160
+1
1
23
7
Iran
95
+34
15
+3
3
Singapore
90
53
7
Hong Kong
81
2
12
6
USA
53
6
Thailand
37
+2
21
2
Taiwan
31
+1
1
5
1
Australia
22
11
Malaysia
22
20
Germany
16
14
Vietnam
16
16
U.K.
13
8
U.A.E.
13
3
2
France
12
1
11
Canada
11
3
Macao
10
5
Bahrain
8
+6
Kuwait
8
+3
Iraq
5
+4
Philippines
3
1
2
India
3
3
Spain
3
2
Austria
2
+2
Israel
2
Oman
2
Russia
2
2
Afghanistan
1
Belgium
1
1
Cambodia
1
1
Croatia
1
+1
Egypt
1
1
Finland
1
1
Lebanon
1
Nepal
1
1
Sri Lanka
1
1
Sweden
1
Trades in Sight
The main trend is bearish
The retrace higher is complete on H4 chart
the sentiment remains negative
EUR/CHF reversed below the 100 SMA
EUR/CHF has been bearish for a long time, as the sentiment in financial markets has been mostly negative, due to the trade war between US and China, as well as from the slowing global economy. The CHF has benefited from that as a safe haven, hence the long term bearish trend in this pair. During this time, moving averages, such as the 50 SMA (yellow) and the 100 (green) have been pushing the price lower. When the trend picked up pace, the smaller MAs have provided resistance, when the trend slowed, the 100 SMA has come to rescue.
Yesterday we saw a retrace higher, despite the deterioration in the sentiment and EUR/CHF broke above the 50 SMA on the H4 chart. But, it wasn't enough to push to the 100 SMA. The price reversed after forming an upside-down pin candlestick which is a reversing signal. I opened a sell forex signal yesterday at the 50 SMA, so we are in profit already with this trade now.
In Conclusion
The pace of the spread of Coronavirus was slowing last week, which calmed traders down. But, the jump in new cases over the weekend, especially in Italy, increased fears that the virus might turn into a pandemic in Europe as well, so the sentiment has been negative again today, although not as bad as yesterday and markets will likely follow the news in the following session about how coronavirus is progressing.