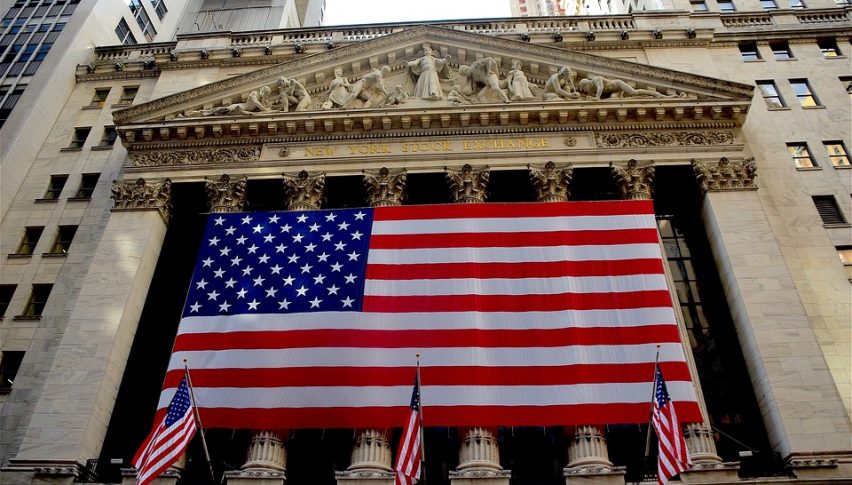 U.S. Equities Indices Extend Weekly Losses
For the second straight session, the U.S. equities indices are taking a beating. Following 3.5+% losses on Monday, the DJIA DOW (-575), S&P 500 SPX (-60), and NASDAQ (-157) are plunging deep into the red. At this point, the coronavirus' spread has spiked investor angst to two-year highs.
Aside from the losses in U.S. stocks, there are a few other events worthy of note. Earlier this morning, 10-Year U.S. Treasury yields plunged to all-time lows at 1.320%. This is a historic event and one that has caught the eye of investors around the world. With GOLD trading very near multi-year highs and U.S. Treasury yields at all-time lows, institutional capital is clearly risk-off. If we see the coronavirus outbreak escalate ― and we may ― 27,000 in the DJIA is likely to come into play sooner rather than later.
The Mass Exodus From Stocks Sends U.S. Indices Lower
Over the past several weeks, we have seen steady Friday selling. It looks like those who limited risk to the DOW 30 ahead of last weekend was in the know. Since the 2/21 close, the DOW is off more than 1500 points, with no apparent end in sight.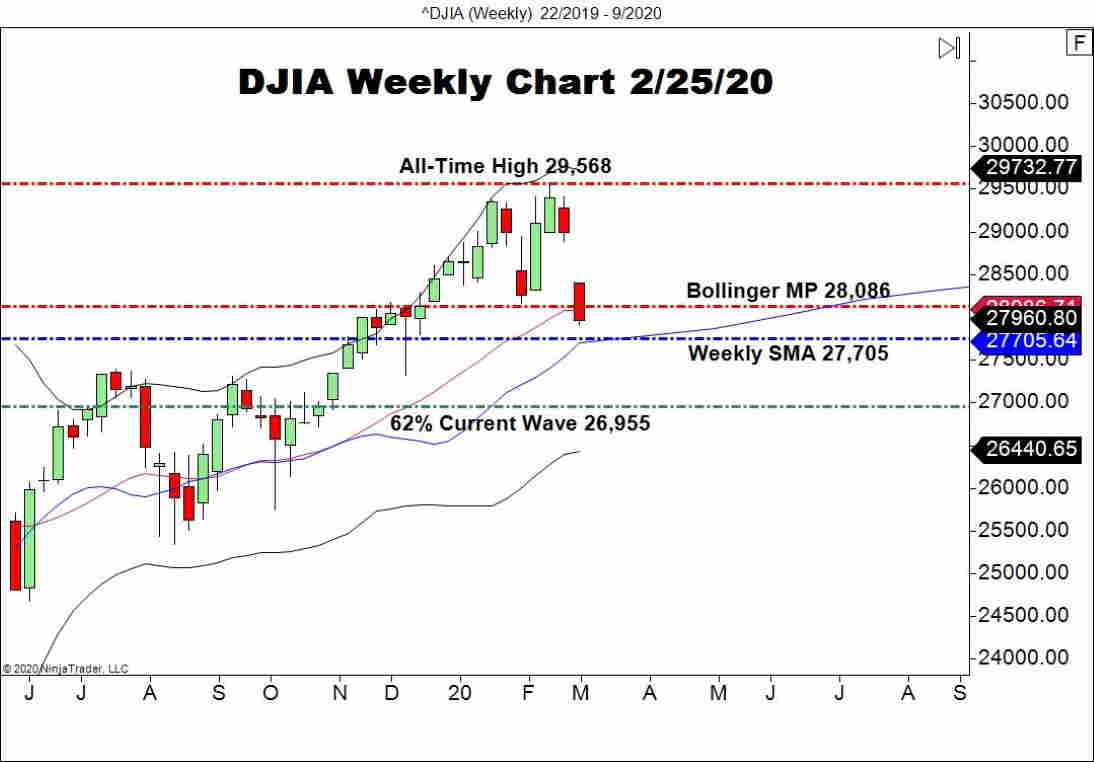 The weekly chart above is a look at the DJIA as of Monday's close. Values are now much lower. As of press time (about 1:45 PM EST), sellers are pushing intraday lows beneath 27,500. Going into late-day trade, there are two levels worth watching:
Two-Way Catalyst: Weekly SMA, 27705

Support(1): 62% Macro Wave Retracement, 26,955
Overview: The coronavirus outbreak has sparked fevered-pitch selling throughout the past 24-hours of trade. Until there is some good news on the containment front, the downtrend in the U.S. indices is very likely to continue. 
The next level up for the DJIA to test is 27,000. Given the current market dynamic, this area can come into play very quickly. 27,000 is going to be a key technical level for the DJIA; if we see this area taken out today, look for a test of 25,000 to develop in short order.