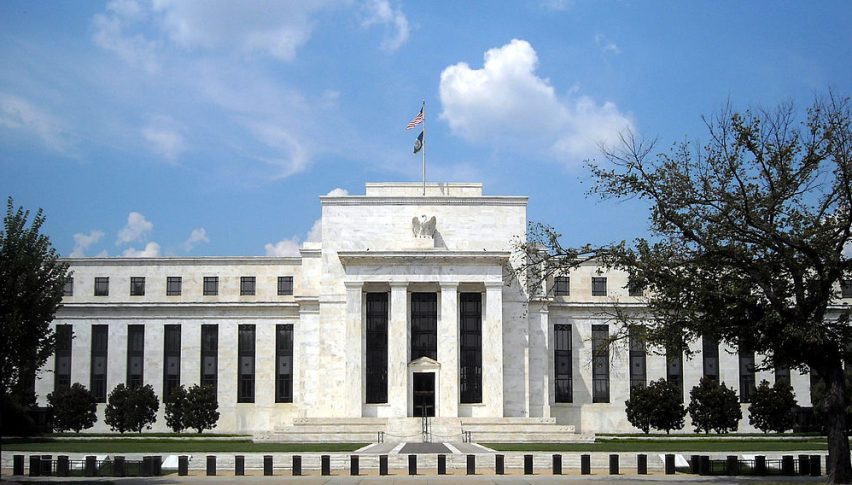 USD Off Ahead Of FED Clarida's Speech
The pain on Wall Street is getting worse, with U.S. stocks plummeting for the second consecutive session. On the forex, Greenback bulls are also taking it on the chin. Big losses by the USD vs the JPY and Swiss franc have highlighted the action. At this point, all eyes are on FOMC member Richard Clarida and this afternoon's remarks.
Aside from bringing a plethora of uncertainty to the global equities markets, the coronavirus has boosted the odds of a FED rate cut. Here are a few scenarios from the CME FEDWatch Index for upcoming FOMC meetings:
Meeting                          ¼ Point Cut (1.25%-1.50%)      Unchanged (1.50%-1.75%)
March 18                                                23.2%                                             76.8%
April 29                                                   47.3%                                             42.2%
June 10                                                     44.9%                                            21.5%
The uncertainty at the 10 June meeting is worth delving into. In addition to the odds of a ¼ point cut, there is also a 28.5% chance that rates end up ½ point below current levels. Also, the CME FEDWatch is assigning a 5% chance of rates being off ¾ of a point. So, it looks like the markets are pricing in some sort of FED intervention. Perhaps Clarida will address this issue in his comments later today.
Clarida To Speak, USD On The Ropes
In a Live Market Update from last Friday, we took a look at how traders were limiting risk ahead of the weekend. Now, the interest in safe-haven assets has the USD/CHF ready to break out of an established range.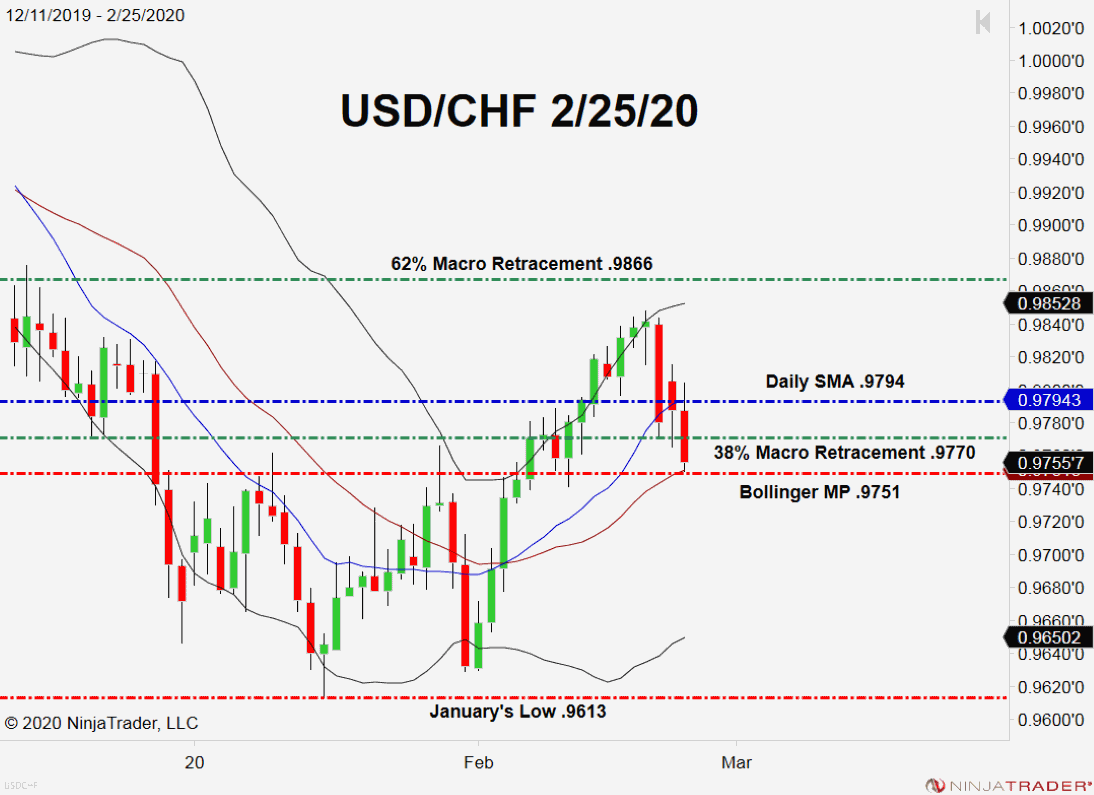 Overview: Given that the coronavirus panic is dominating the news cycle, it is short-or-nothing for the USD/CHF. Investors are seeking security from the storm and the Swiss franc is always a popular safe-haven. 
Should Richard Clarida make the case for aggressive rate cuts later on today, the downtrend in the USD/CHF may gain steam. If we finally see a close below the .9770 level, be on the lookout for significant bearish extension in upcoming sessions.