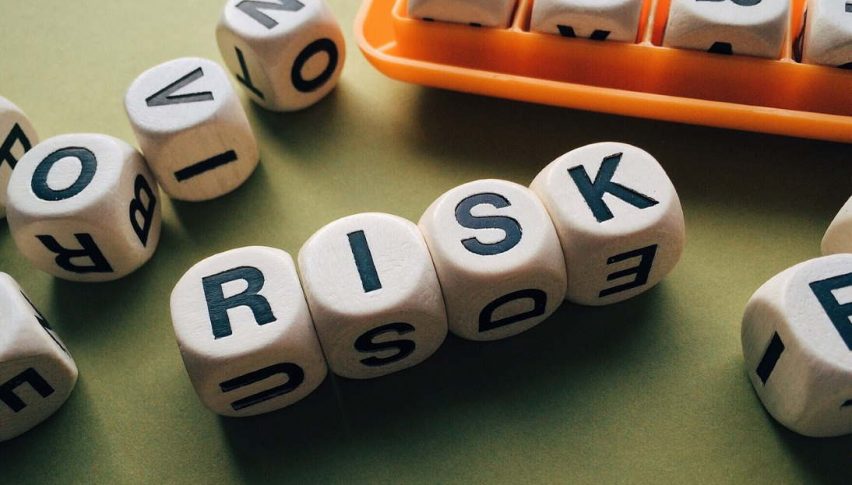 Markets Go Risk-Off Ahead Of Break
Once again, the U.S. markets are pulling back ahead of the weekend break. At the midpoint of the American session, the DJIA DOW (-220), S&P 500 SPX (-28), and NASDAQ (-150) are feeling the pain. Safe-havens are the big story today, led by a $26+ dollar charge north for GOLD. The Japanese yen and Swiss franc are following bullion's lead, posting nice gains vs the Greenback.
The key market driver of today's bearish action is the persistence of coronavirus angst. The latest updates from the World Health Organization (WHO) cite 76,767 confirmed cases and 2,247 deaths stemming from the COVID-19 coronavirus. At this point, it looks like big-money players have no interest in being exposed to the coronavirus-driven weekend news cycle.
On the economic data front, the U.S. housing market struggled in January. Existing Home Sales (Jan.) fell by 1.3% month-over-month. While the lagging performance was expected, home sales will be an important metric to watch as we move toward the North American spring months.
Going into the closing bell, the key number of 29,000 in the DOW will be the one to watch in U.S. equities. This is an area of natural support ― will traders continue to liquidate stocks and send us to a sub 29,000 close? We are certainly going to find out.
Equities Markets Falter, Swiss Franc Puts On A Show
In a Live Market Update from earlier this week, I outlined a short trade from Fibonacci resistance in the USD/CHF. On Thursday, the trade missed entry by a few pips. Since that time, rates have plummeted to another key macro-Fibonacci level.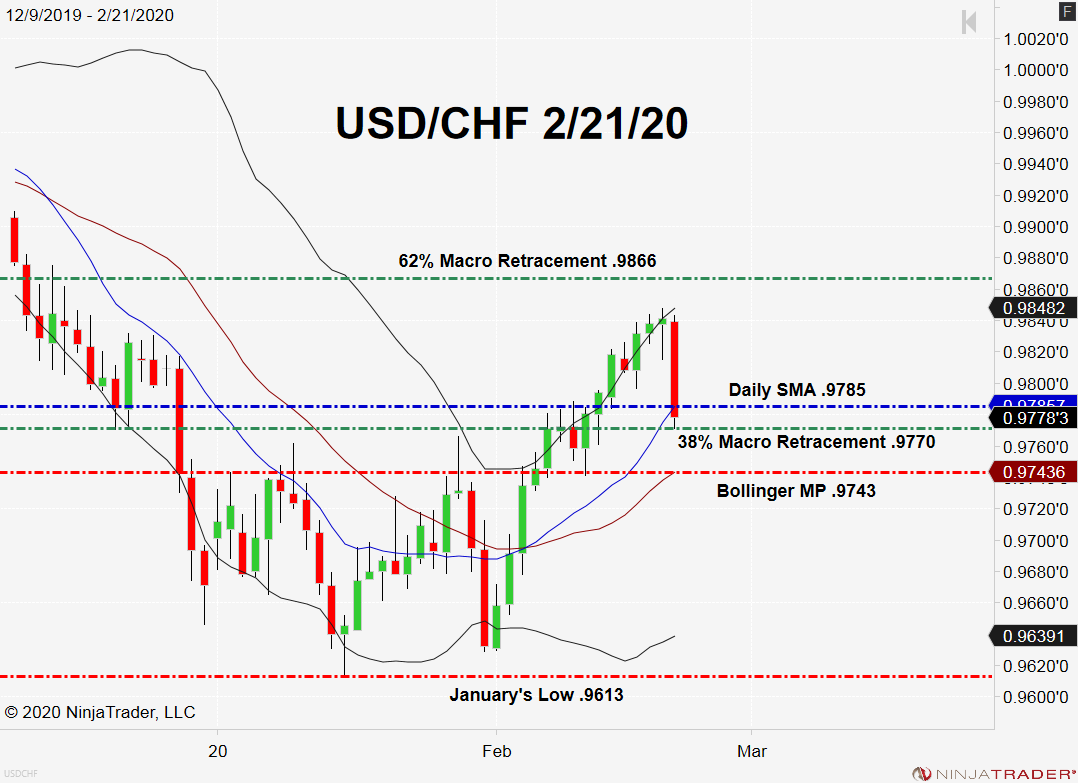 Overview: For the immediate future, the USD/CHF will be all about the 38% and 62% Macro Fibonacci Retracement levels. These are proving to be key technical areas; if rates deviate from the 0.9866-0.9770 zone, we may be in for a major directional move. 
At the moment, the level to watch for the Swissy is 0.9770. Should the market close beneath this price point, bearish extension will become probable for Monday's session.