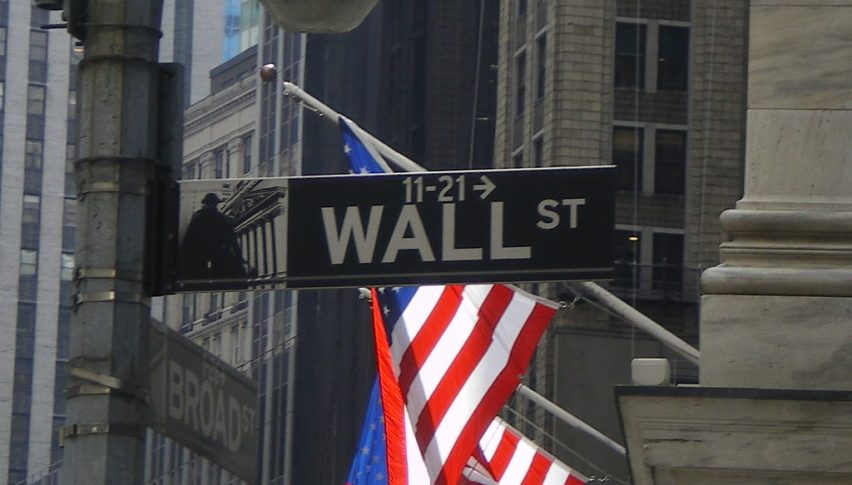 27,000 Is The Key Number For The DOW
Posted Wednesday, February 26, 2020 by
Shain Vernier
• 2 min read
The action has been fast and furious today in the DOW. Following a strong open, U.S. stocks have fallen precipitously, giving back most of the day's gains. At the midway point of the American session, the DJIA DOW (+190 ), S&P 500 SPX (+14), and NASDAQ (+92) are fighting to stay in the green. The key market driver continues to be coronavirus panic. However, there is another on the horizon: Super Tuesday.
Tuesday, 3 March 2020, or "Super Tuesday," is a key date on this year's U.S. electoral calendar. Democratic candidates are fighting for their share of 1357 delegates from votes in 14 states. At this point, the clearcut front-runner is Bernie Sanders. Projections at predictit.org are showing Sanders to have a 60% chance of winning the nomination. After Super Tuesday, the Democratic field is expected to consolidate; should Sanders win big, he will have a commanding lead early on in the primary season.
At this point, we have growing uncertainties regarding the spread of the coronavirus and U.S. politics. For the DOW, this means that holding the line at 27,000 may prove difficult.
A Whipsaw Day For The DOW
In a Live Market Update from Tuesday, I outlined the importance of 27,000 in the DOW. After withstanding a vicious barrage, it is coming under fire yet again.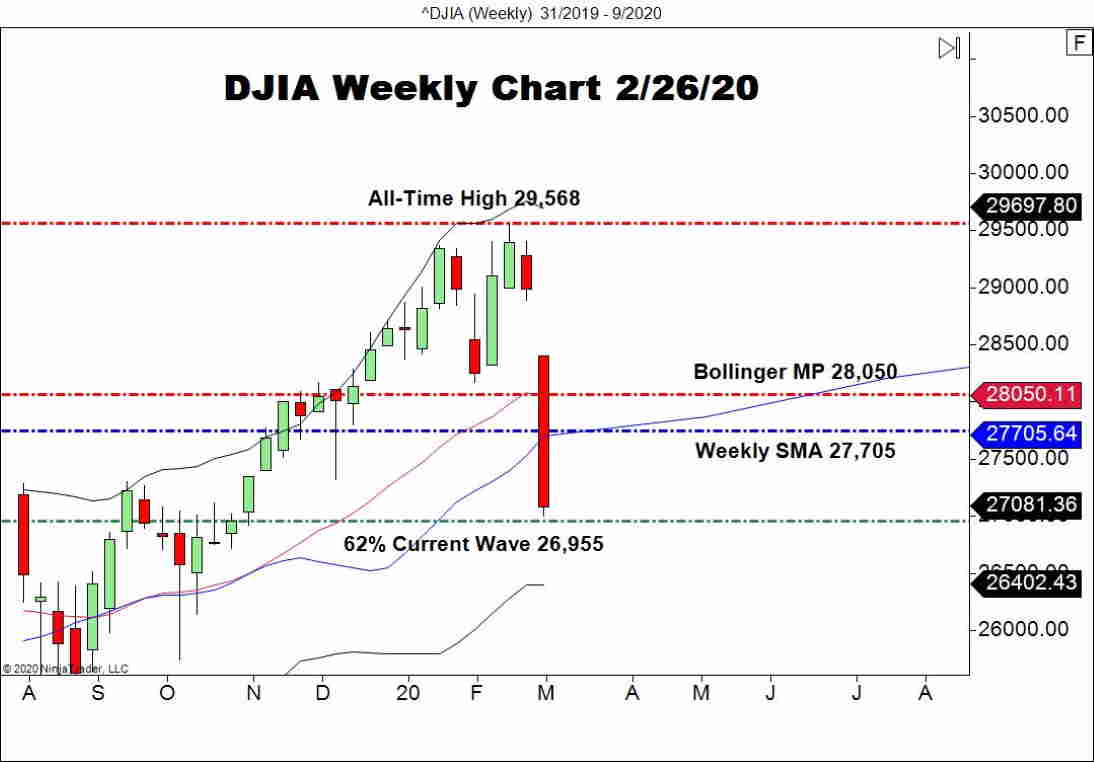 Although today's action has been bullish for the most part, these markets are still overwhelmingly skittish. If we see the DOW get hit with another late-day sell-off, then a sub-26,955 close may be in the cards. Should this scenario come to pass, be ready for significant late-week bearish extension.
Overview: Right now, we have a perfect storm hitting the DOW and U.S. stocks. Coronavirus fears are generating an abundance of angst for equities investors. In addition, the possibility of the overtly-socialist Sanders to win the Democratic presidential nomination is also driving negative sentiment to risk assets. 
So, while many on Wall Street think that the worst is over, early-March has the potential to drive even more sellers to the market.