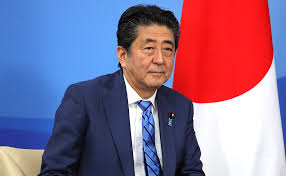 Abe Tries to Sound Optimistic as Japan Heads for Recession
Posted Wednesday, February 26, 2020 by
Skerdian Meta
• 1 min read
The Japanese economy is in a very difficult position. It has weakened considerably in the last two years as the rest of the globe slowed down and in fact, it was weak even when the global economy was recovering fast from the 2009 crisis, but now it has weakened further and will likely fall into recession this year.
But, Japanese prime minister, Shinzo Abe, is trying to keep the confidence up, even though we know that the coronavirus will tip the Japanese economy into the abyss. Below are some of his main comments:
Economy remains in moderate recovery
Closely monitoring effects from coronavirus on the economy
Also monitoring market moves with a sense of urgency
Refrain from commenting on market moves
Will continue to closely communicate with IOC, proceed preparations for Olympics
Despite the threat of the coronavirus, Japan badly needs the Olympics to happen in the country this year. Even if he doesn't want to publicly admit it, the country looks set for a technical recession to start the year and you have to wonder how grim Abe's face will be if the subdued conditions carry on into Q2 and Q3 potentially. As things are going with coronavirus, the situation will probably get worse this year economically.