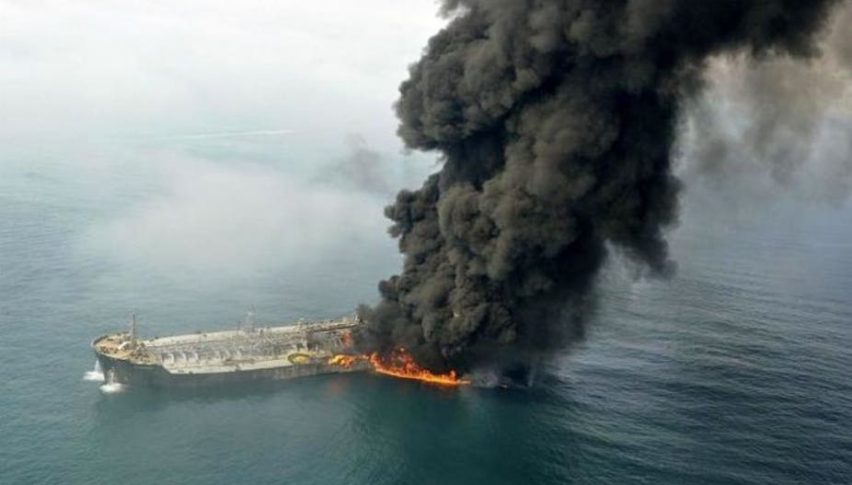 April WTI Futures Test December 2018's Low
April WTI crude oil futures have put on a show today, plunging to a test of the December 2018 low ($45.92). From there, price rallied by more than $1.50 mirroring the midday "dead cat bounce" in U.S. equities. However, going into Friday's session, the steep bearish trend is still intact.
The major impact that the coronavirus has had on global oil is the threat of economic contraction. A key underpinning of this concept is an expected-to-be-severe pullback in Chinese Q1 2020 GDP growth. Reports are surfacing that suggest that Chinese companies are offering workers cash incentives to brave the virus and return to work. These are bold moves; if successful, they may limit the damage to China's GDP growth and subsequent demand for crude oil.
At this point, April WTI futures are showing a strong positive correlation to the DJIA and S&P 500. For the time being, the market crash means stunted demand projections for oil and lower prices.
April WTI Trades Below $46.00
In a Live Market Update from yesterday, I outlined a long trading plan from just above the December 2018 low ($45.92). If you missed the recommendation, feel free to check it out here. The trade performed beautifully, hitting the 150 tick take profit right on the nose. However, the bearish trend is steep; if you aren't already out, it's a good idea to take whatever profits you can get. In these super-charged conditions, a test of $45.00 is highly likely.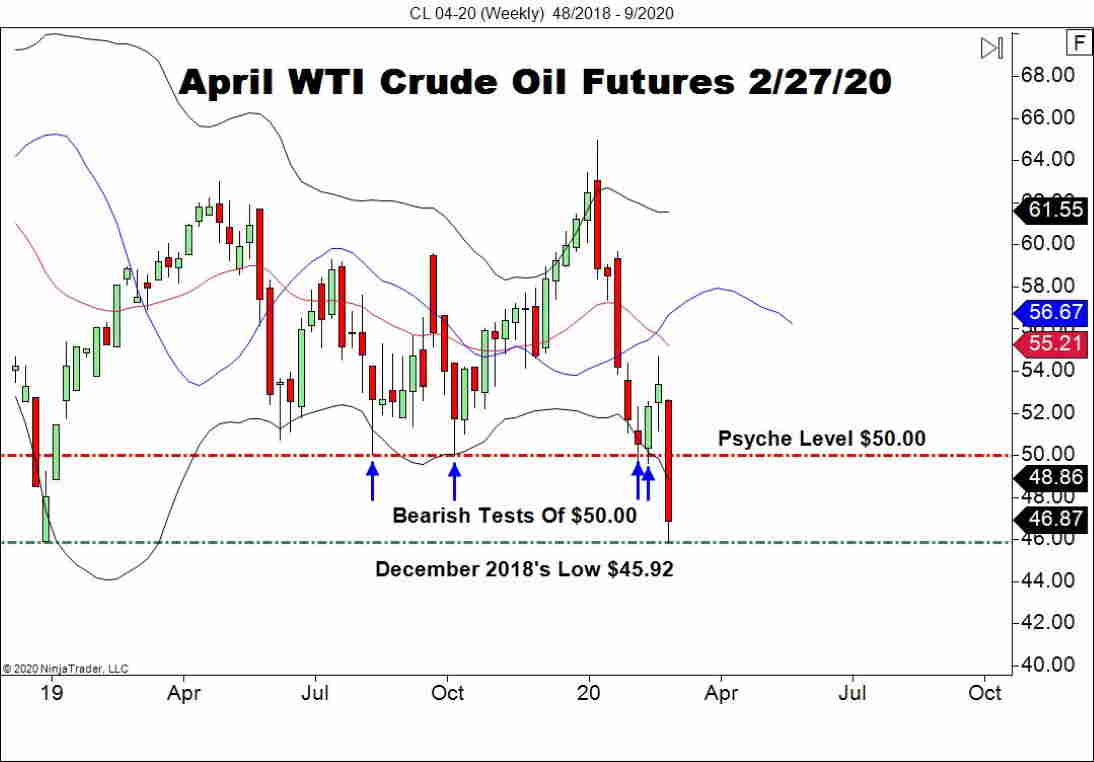 For now, there is one level on my radar:
Support(1): December 2018's Low, $45.92
Overview: While the U.S. markets showed some mid-session resilience, it is best to take a short-or-nothing approach to the action. Bearish sentiment is dominating everything except safe-havens. If you are currently trading WTI ― or U.S. equities ― shorts offer a much higher probability of success than do longs.