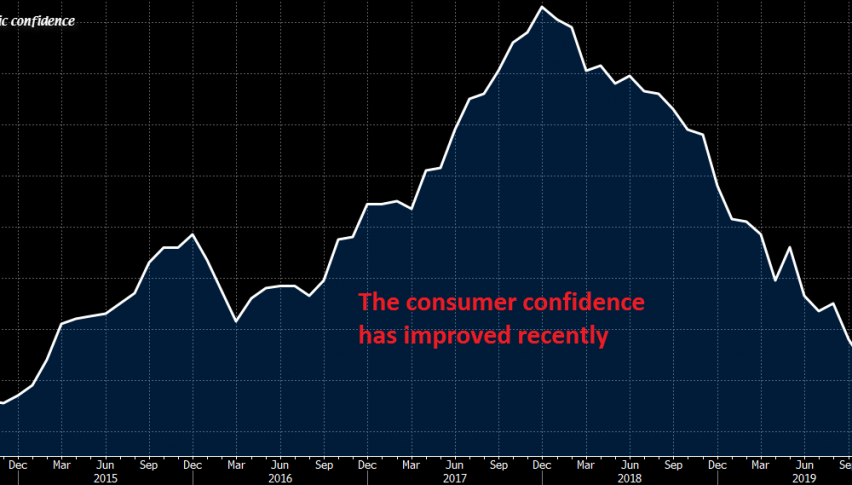 Consumer Confidence Remains Unchanged in Europe, but Components Improve
The final reading of the consumer confidence report for February was released earlier this morning from the Eurozone. Consumer confidence and investor sentiment deteriorated last year and turned quite negative, as the Eurozone economy slowed down, although they have been increasing in recent months. Investor sentiment has turned positive, but the consumer confidence remains negative still. Below is the report with the components:
Eurozone February final consumer confidence -6.6 vs -6.6 prelim
Economic confidence 103.5 vs 102.8 expected
Industrial confidence -6.1 vs -7.2 expected
Business climate indicator -0.20 vs -0.25 expected
Services confidence 11.2 vs 11.0 expected
There is an improvement in the headline number from January, but the final reading remains unchanged from the initial one. So, some more good news for the euro today as economic confidence rises to its highest level since May last year.
The components are all higher nonetheless, with economic and industrial confidence improving in the final reading. This is a positive thing, that despite the outbreak of coronavirus, the sentiment is improving, although March will be more important, because the virus has just started spreading in Europe.