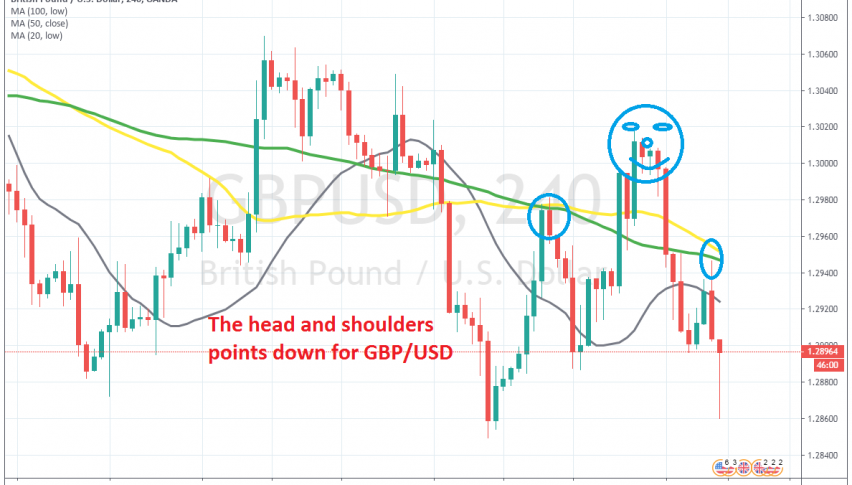 GBP/USD Reverses Down, Forming A Head and Shoulders Pattern
GBP/USD surged higher after the UK elections in December, which were won by Boris Johnson. But, the reality hit back, as the UK still needs to reach a trade deal with the EU. Yesterday we heard EU's top Brexit negotiator, Michel Barnier say that the UK is not Canada and cannot have a Canada style trade deal.
Today we are hearing more comments that the trade talks between UK and EU might fall apart by June. This has turned the GBP bearish today. GBP/USD has been trading mostly sideways, since retreating lower after the spike, following the elections.
GBP/USD was retracing higher earlier today, but the 100 SMA (green) stopped the climb, aided by the 50 SMA (yellow) as well, on the H4 chart.  The price returned back down and now it seems like a head and shoulders pattern has formed for this pair. It's not very geometrical, with the right shoulder being lower than the left, but don't expect them to be. This points to further declines, and the fundamentals also point down. So, we have a bearish bias for this pair.
GBP/USD was rejected by the 50 SMA early in December, but is quickly back at it as the USD resumes decline on softer FED rhetoric
1 week ago